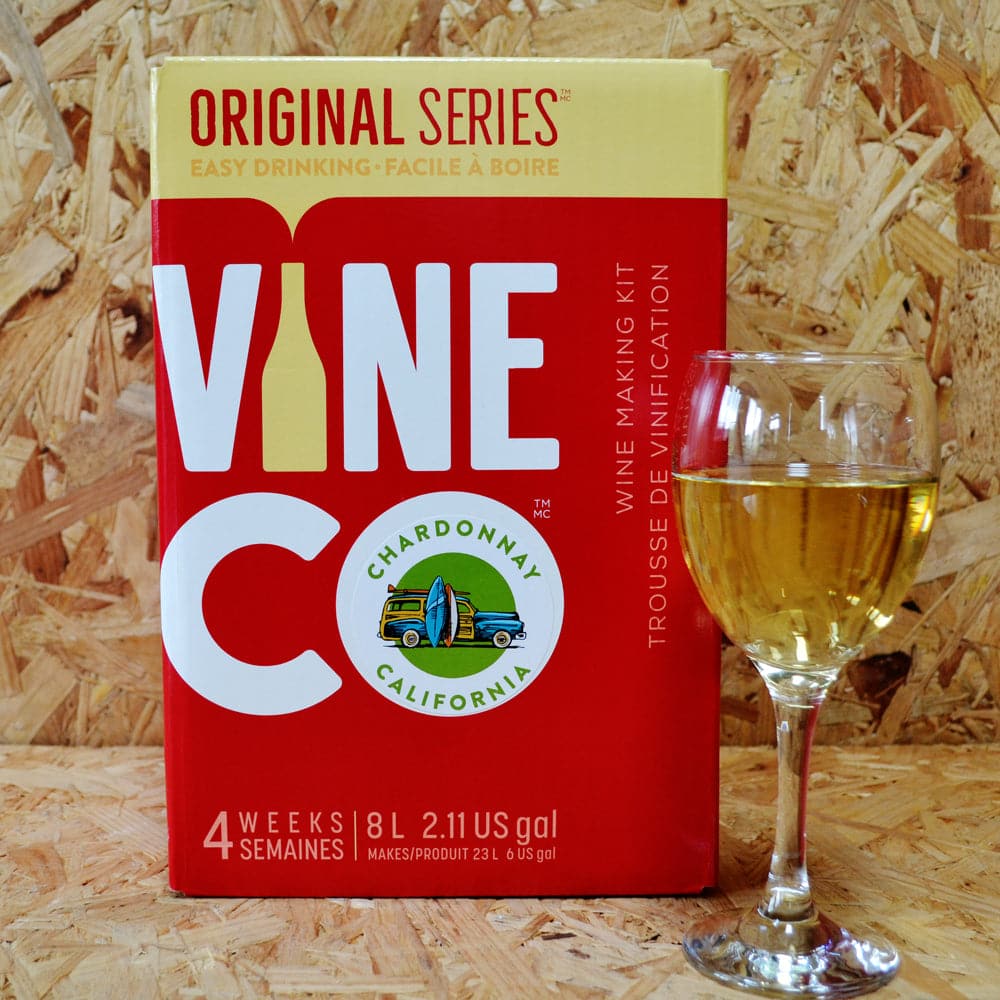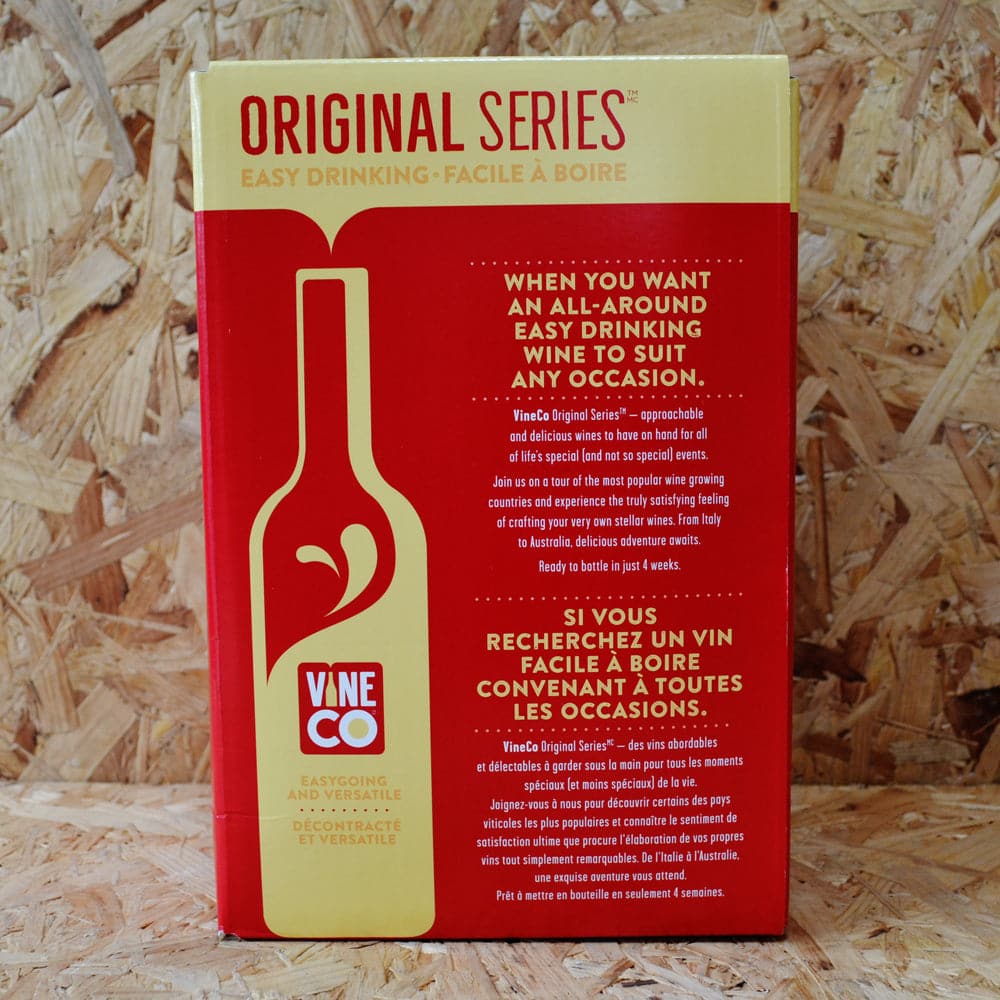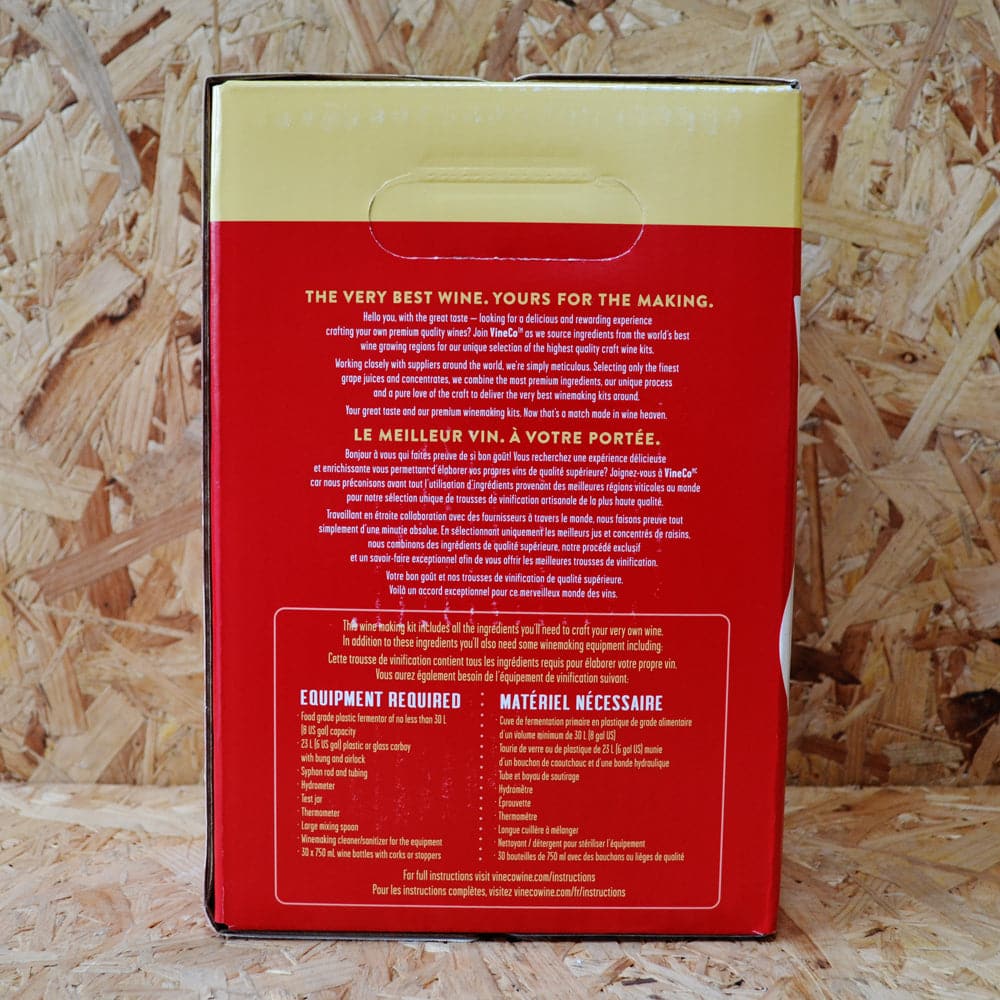 Vine Co Original Series - Chardonnay California - 30 Bottle White Wine Kit
Add this item to your cart and then use our handy Shipping Calculator on the basket page to calculate your delivery charge.
Delivery to UK addresses starts at just £1.50 and orders over £70 are eligible for free UK delivery*
The Vine Co Original Series California Chardonnay White Wine Homebrew Kit makes you 30 bottles of outstanding quality wine, which has distinctive flavours that only the best grape juice concentrates can make.

It is packed full of beautiful aromas of crisp green apples and tropical fruits, which give this medium bodied white a lemony finish with subtle hints of premium American oak to top off the delicate flavours excellently.

A perfect companion for poultry dishes or for sharing with friends.

The strength of the wine will be around the 12% ABV mark and will take approximately 4 weeks to make.
In this kit you get 8 litres of grape concentrate (that you top up to 23 litres with tap water), the perfect yeast for this style of wine and the other ingredients to make sure this wine kit makes you 30 bottles of wine that you would find on the expensive shelves of the supermarket aisle. 

One bottled, you should ideally leave it for a couple of months to condition, but don't worry if you can't wait that long as it tastes fantastic!

No extra sugar is required as this is a premium all inclusive kit.

The VineCo Original Series Chardonnay Wine Homebrew Kit is a fantastic fun and cheap way to make your own wine.

Why not get one brewing now ready for any special occasion?!
This kit may seem expensive, but when you divide the price by the 30 bottles it makes, you realise just how cost effective it is.