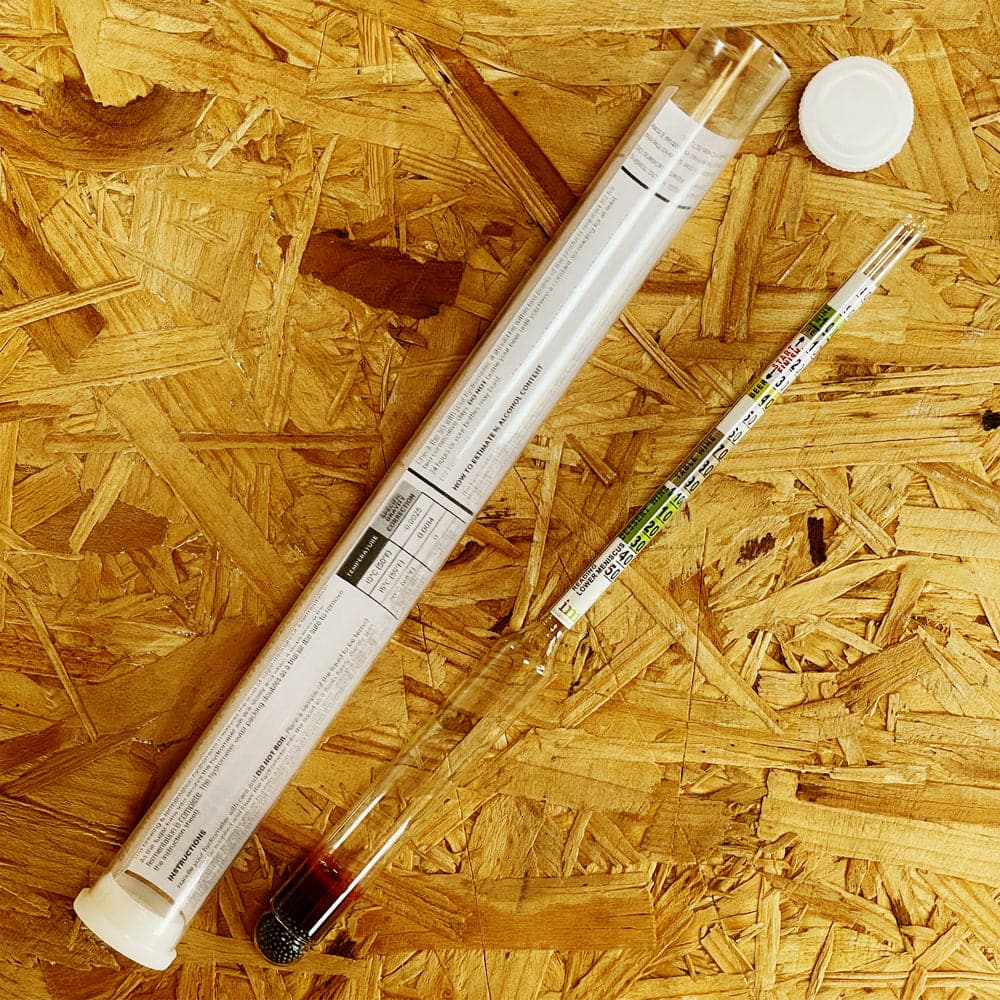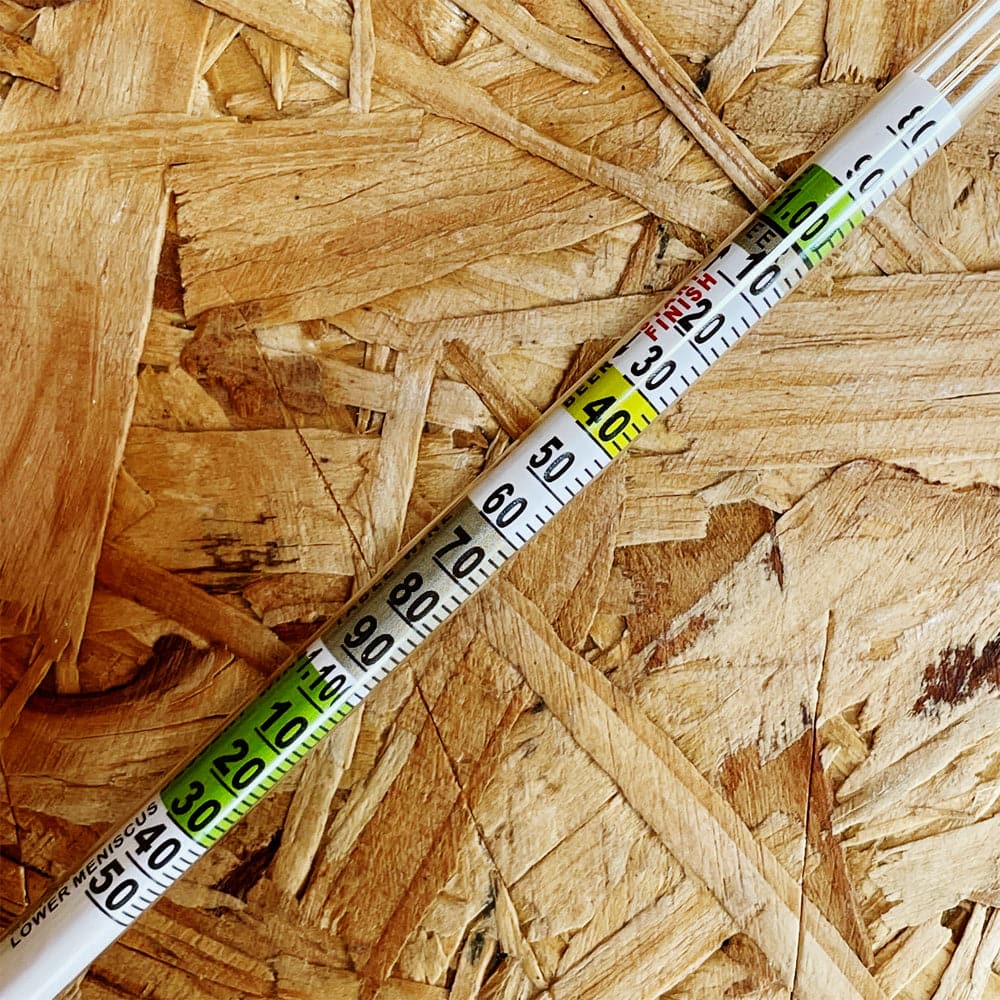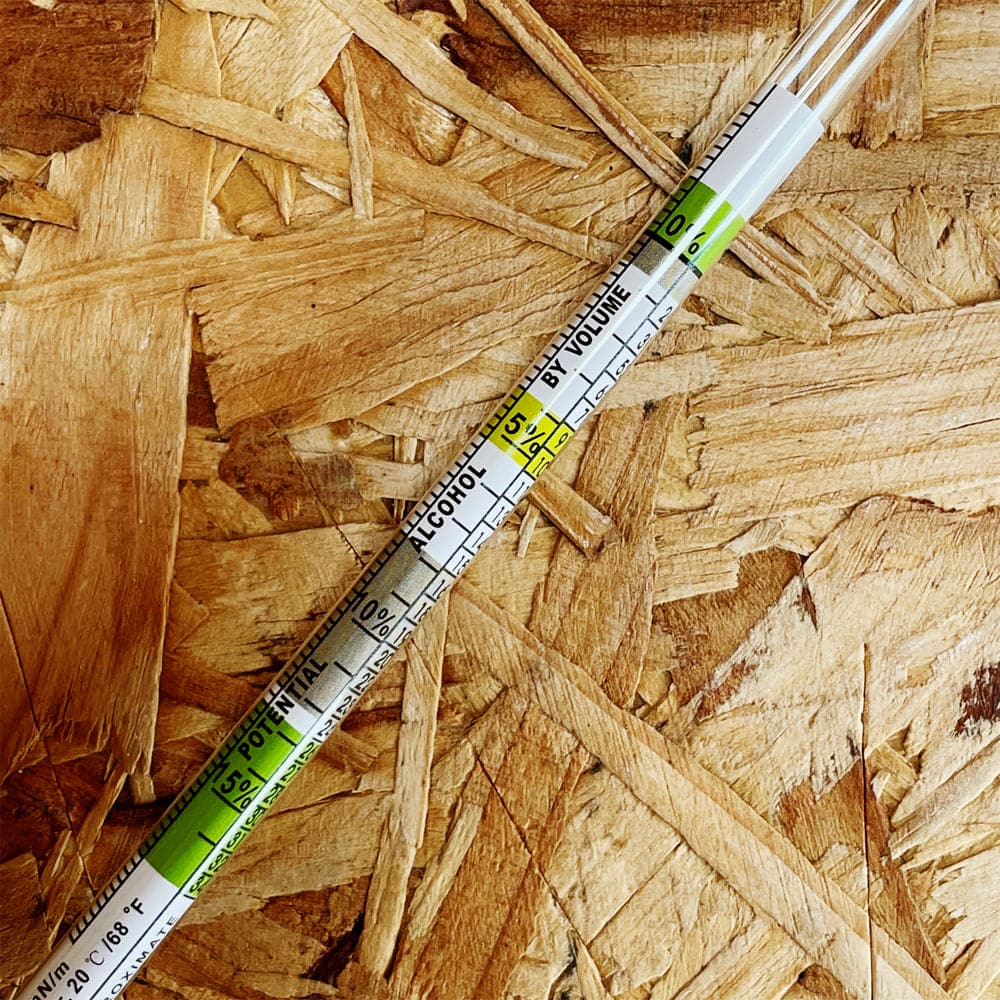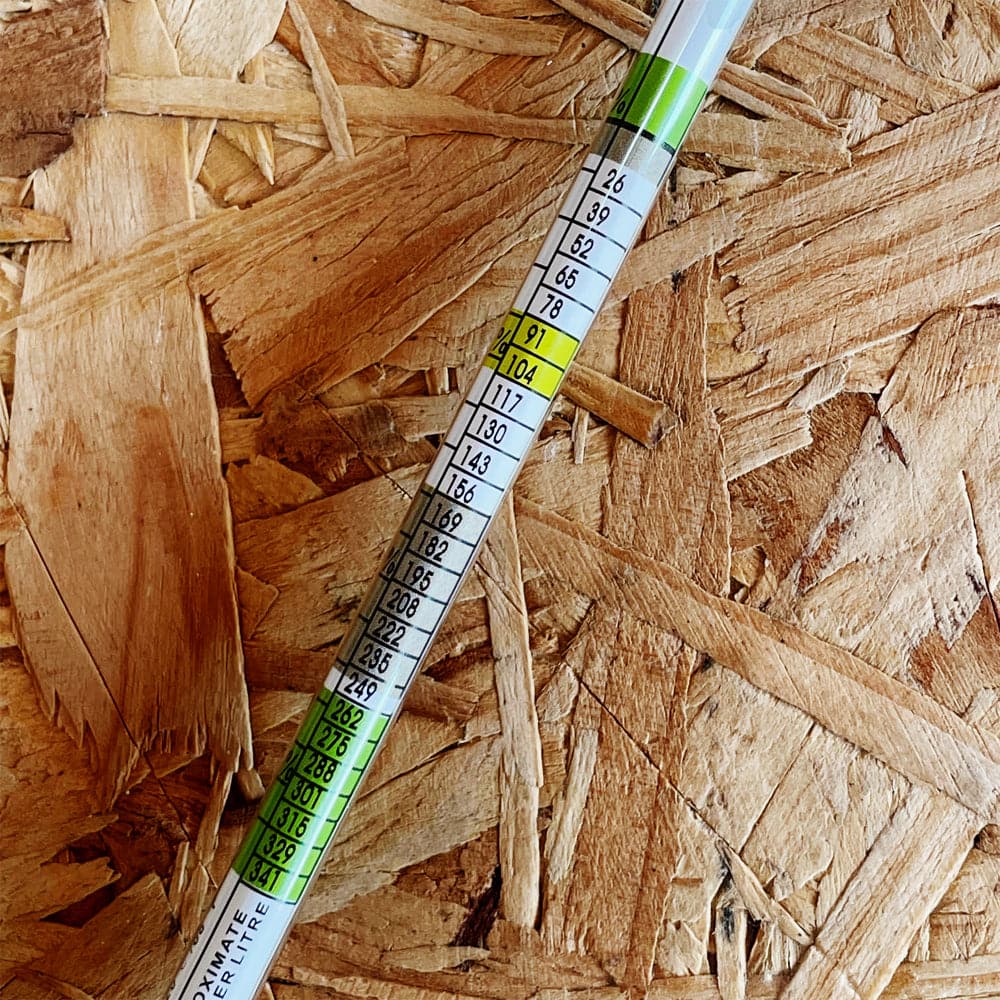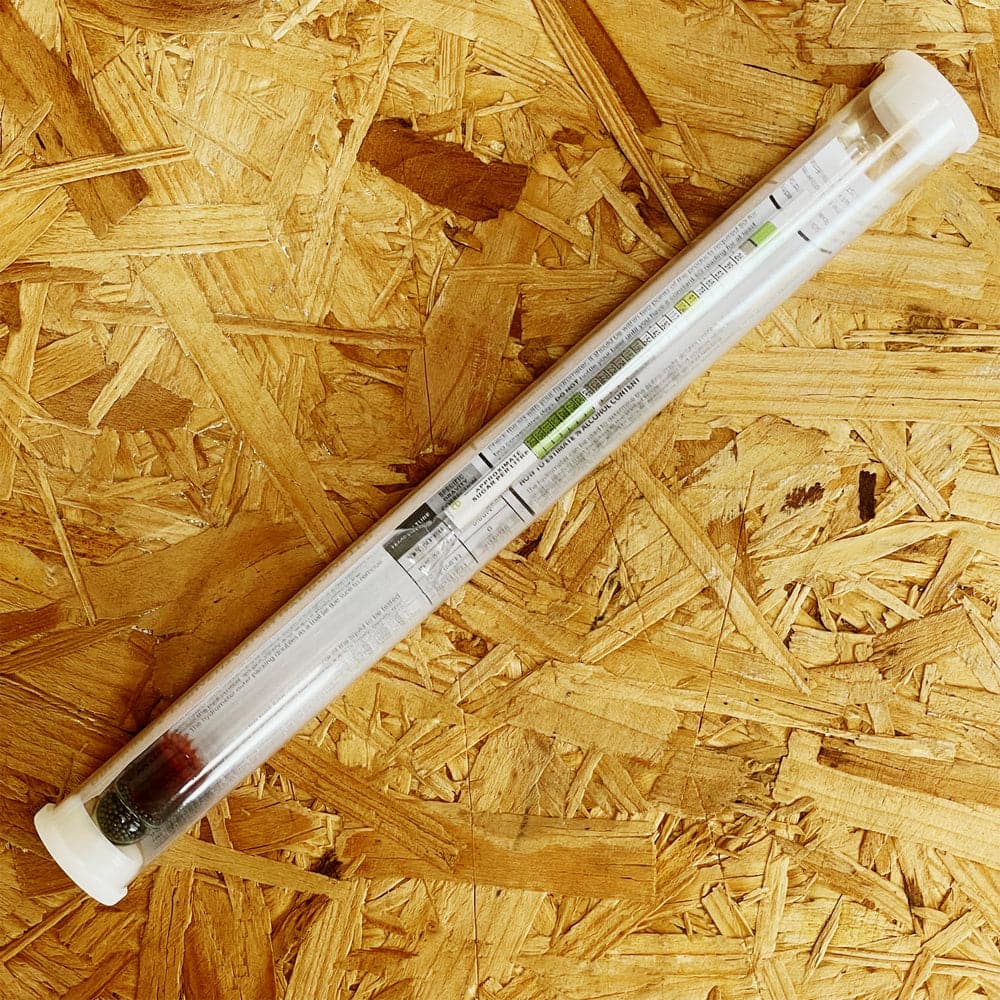 Wine & Beer Hydrometer with Plastic Trial Jar
Add this item to your cart and then use our handy Shipping Calculator on the basket page to calculate your delivery charge.
Delivery to UK addresses starts at just £1.50 and orders over £70 are eligible for free UK delivery*
This Hydrometer comes in a plastic tube that doubles up as a trial jar for measuring your homebrew beer, wine, cider and lager. 
Use the hydrometer for measuring the dissolved sugar in your homemade wine, homebrew beer or Cider.
This will tell you how much sugar is in your liquor, so will be able to tell you when the beer has finished fermenting so you can then barrel or bottle it.  Using the hydrometer will also help you work out the amount of alcohol in your finished beer and wine.
Wine & Beer kits usually give you an approximation as to what the specific gravity reading should be when the brew is finished so that when your hydrometer reads this value you know that it's finished fermenting.

The hydrometer is an easy way to tell when your beer and wine has finished fermenting. There are other ways of telling like waiting for the airlock to stop bubbling but that's not as accurate.

Half fill the Trial Jar with your beer or wine and then gently lower the hydrometer into the liquid.  The hydrometer will float and the level where the top of the liquid meets the hydrometer is the reading you need to take.