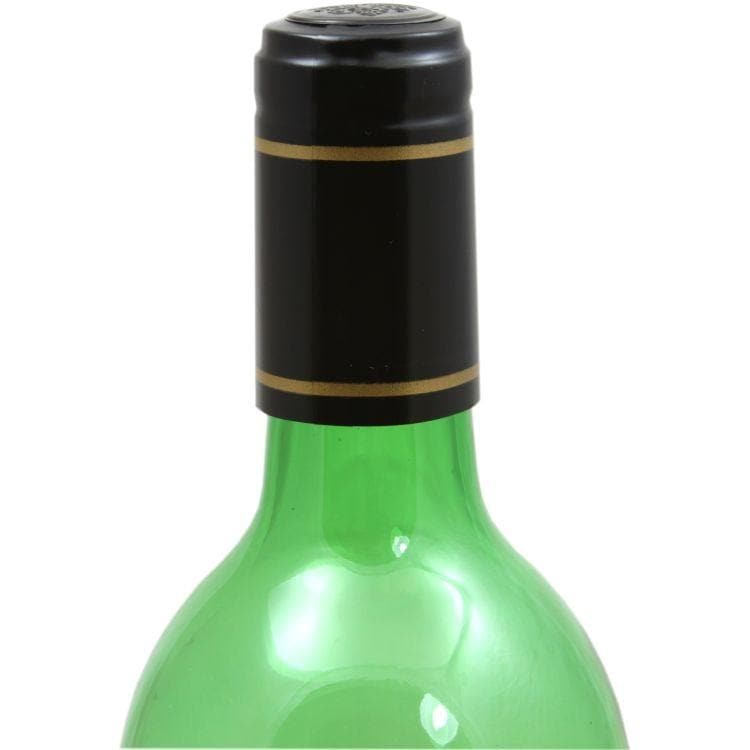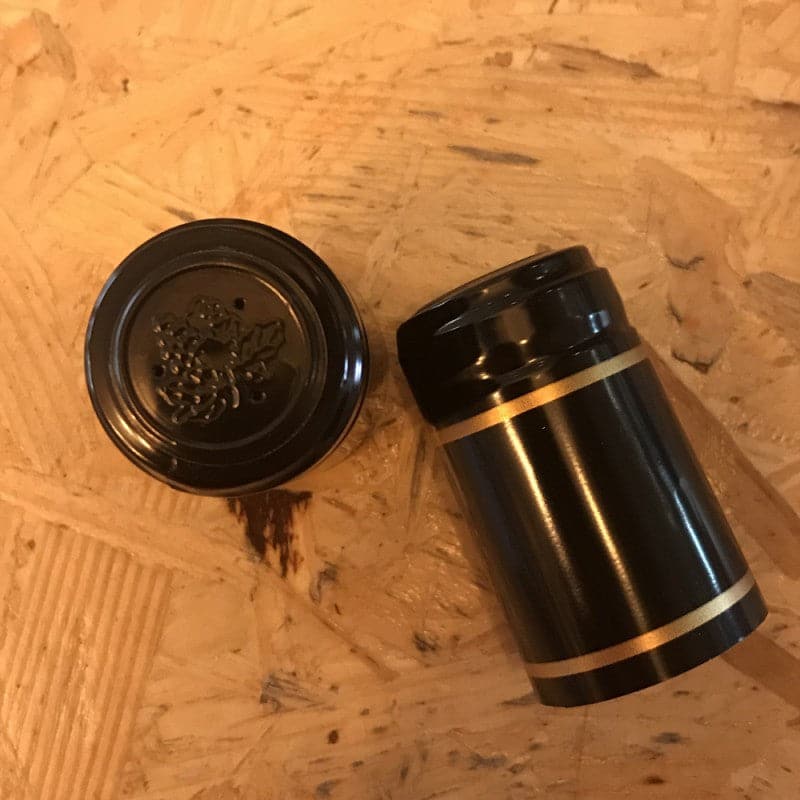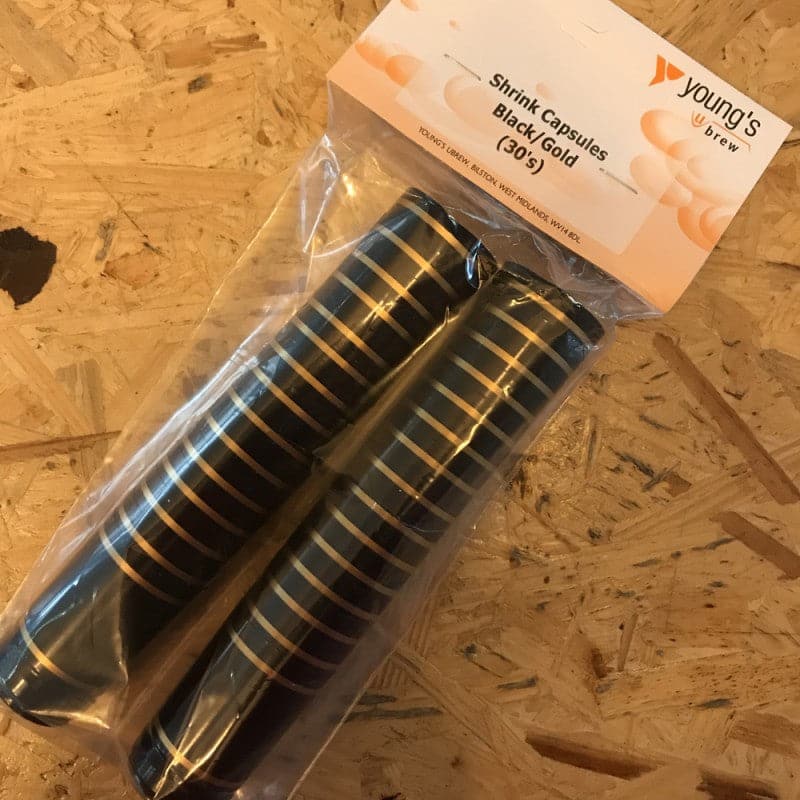 Wine Bottle Shrink Capsules (Caps) - Black with Gold Band - 30 Pack
Add this item to your cart and then use our handy Shipping Calculator on the basket page to calculate your delivery charge.
Delivery to UK addresses starts at just £1.50 and orders over £70 are eligible for free UK delivery*
These black with a gold ring Shrink Capsules come in packs of 30 and can be used to decorate your wine bottles. If you like to make your bottles look professional then finishing with a shrink cap is a great way to do it.

Simply pop the shrink cap over a corked neck and then use the steam from a boiling kettle or a heat gun to shrink the cap to the glass.
Gives your finished bottle a very professional look.