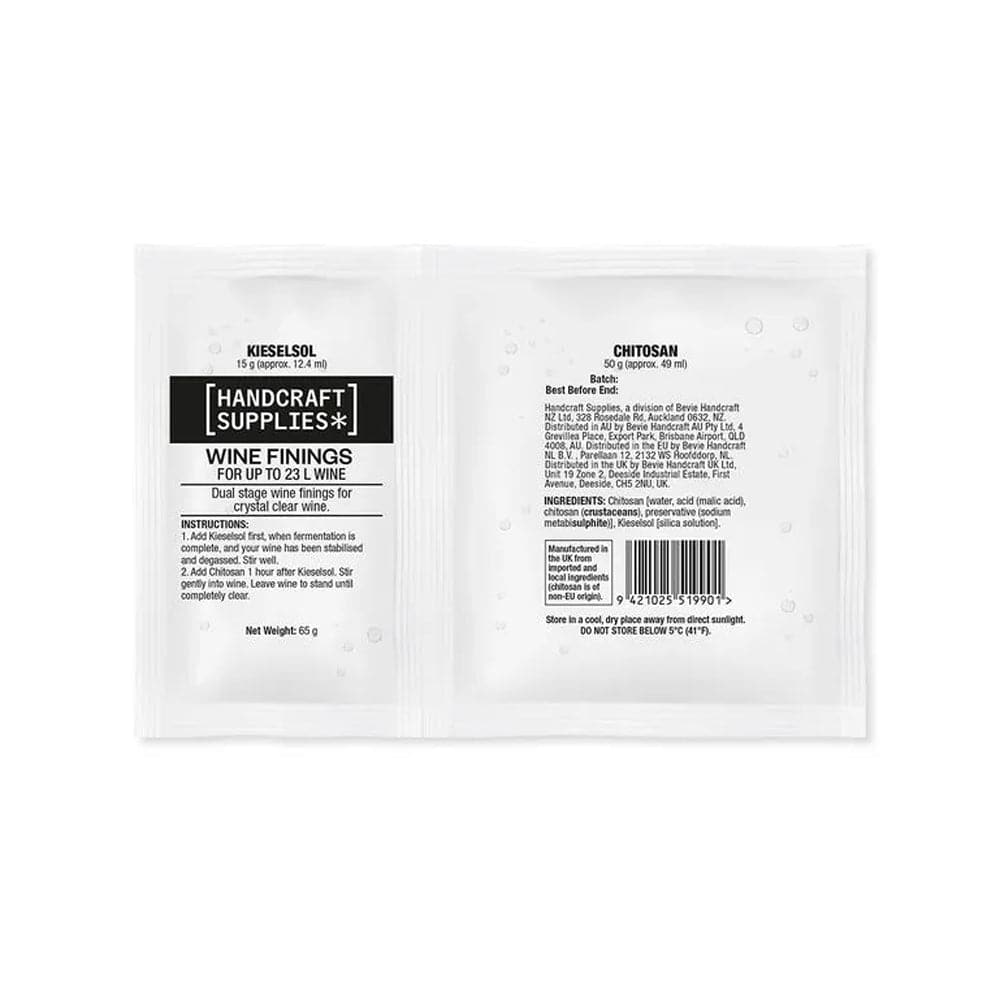 Wine Finings - To Treat 23L - Handcraft Supplies
Add this item to your cart and then use our handy Shipping Calculator on the basket page to calculate your delivery charge.
Delivery to UK addresses starts at just £1.50 and orders over £70 are eligible for free UK delivery*
This sachet of wine finings is enough to treat 23 litres (5 gallons) of wine.
Wine finings will speed up the clearing process in your wine. If your wine isn't clearing quickly, you can speed up the process using finings. The ingredients in Wine Finings are negatively charged and the particles floating in your wine are positively charged.  As opposites attract, the particles clump together and drop to the bottom of your fermenter, leaving your wine perfectly clear.

In this wine finings, there are 2 sachets joined together. Add the sachet of Kieselsol (on the left) first and stir.  Pop the lid on (or the bung back in) and leave for 1 hour.  Now add the second part of the sachet, the Chitosan and stir.  Put the lid on (or the bung back in) and leave to clear, this usually takes around 48 hours to 2 weeks.