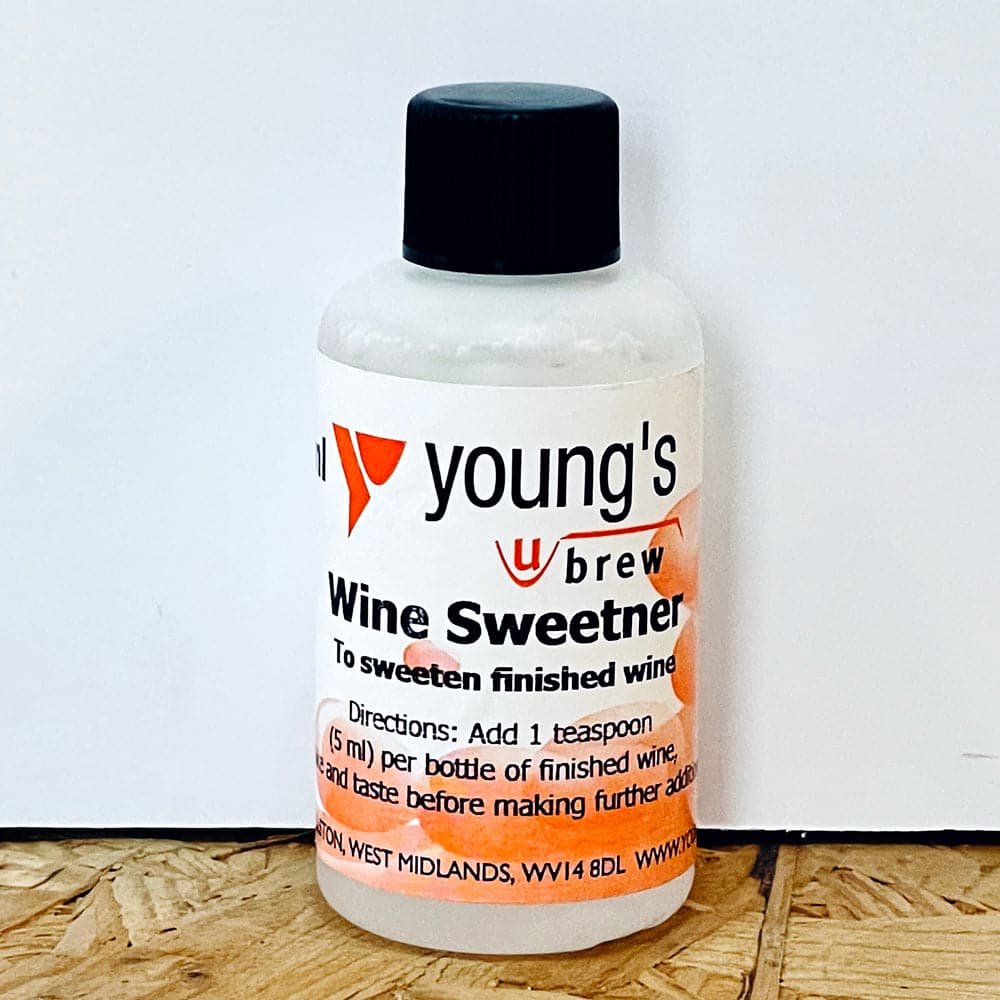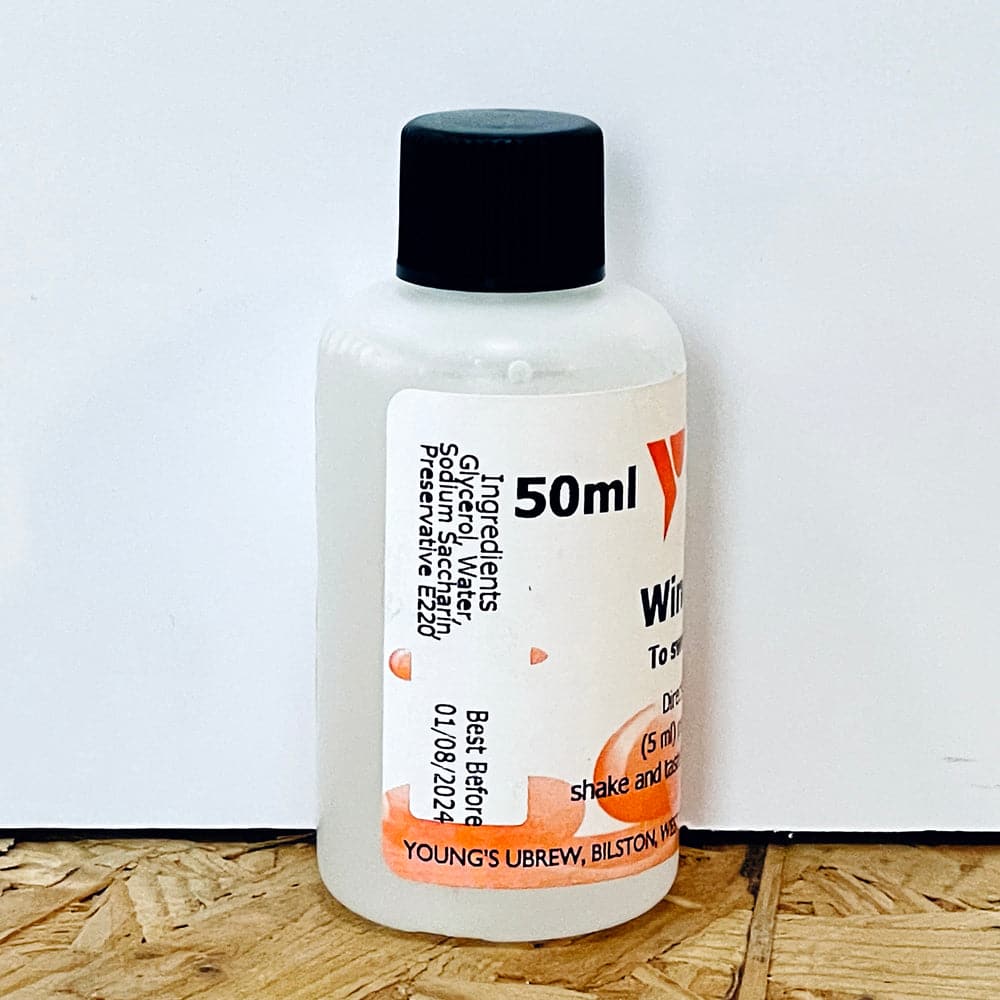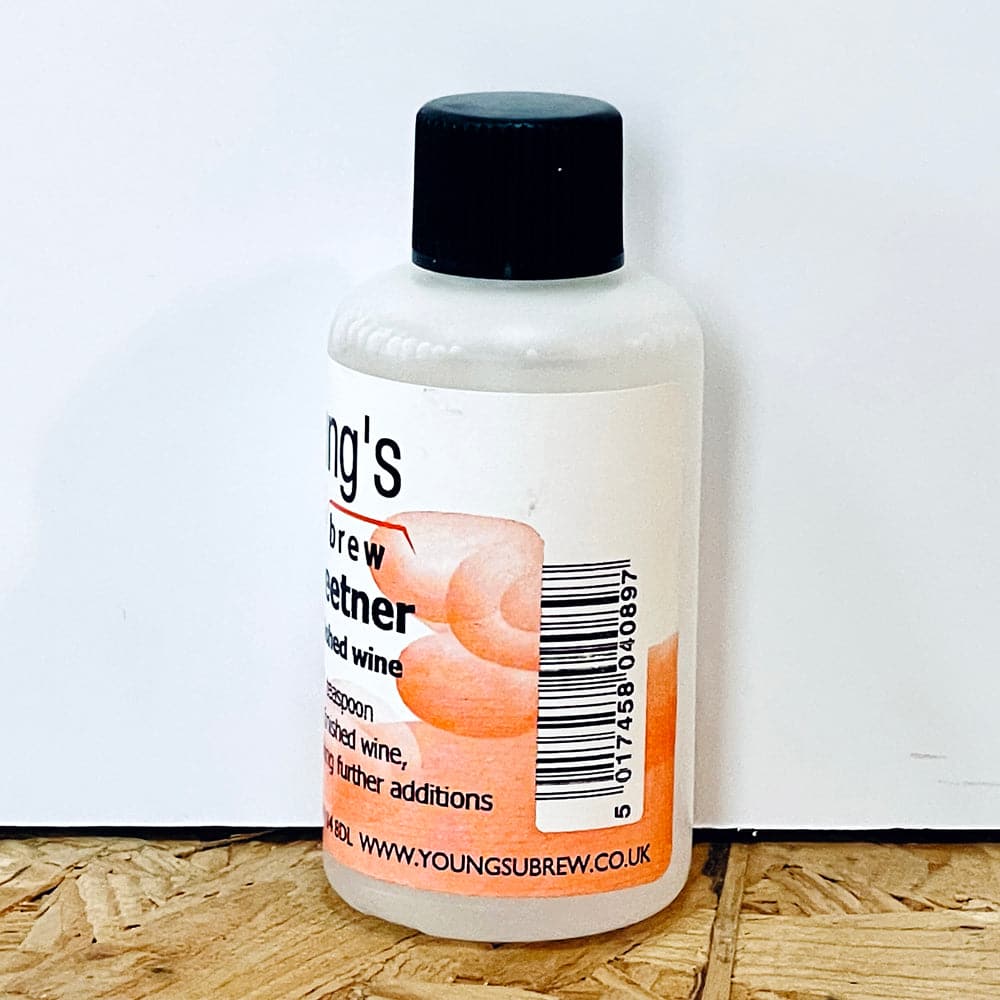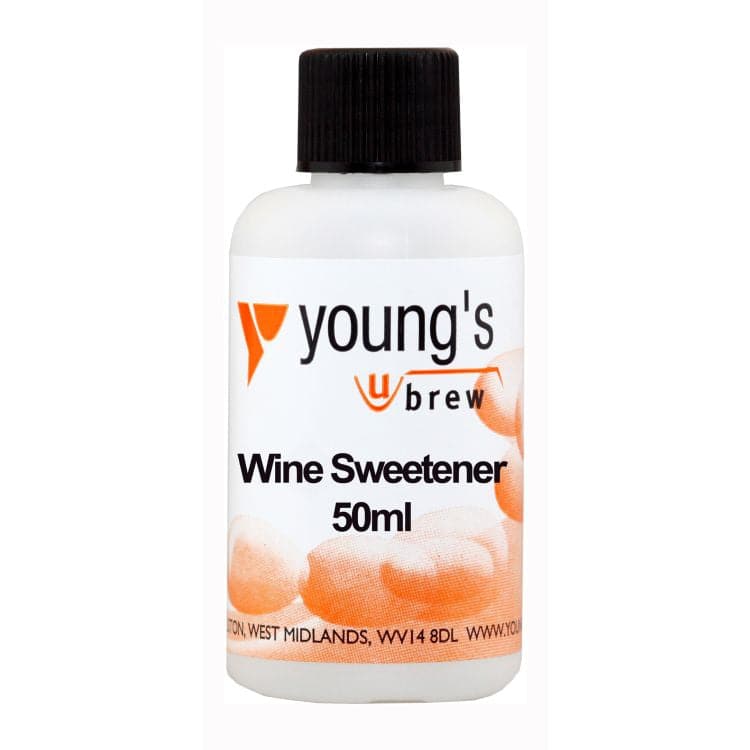 Wine Sweetener (Sodium Saccharin) - 50ml
Add this item to your cart and then use our handy Shipping Calculator on the basket page to calculate your delivery charge.
Delivery to UK addresses starts at just £1.50 and orders over £70 are eligible for free UK delivery*
Wine sweetener can be used to smooth out and sweeten wines once they have fermented.
Sodium Saccharin is a commonly used artificial sweetener used in many products, it is used as a substitute for sugar, so has no calories or nutritional value.
Wine sweetener is also non-fermentable, so will not affect the fermentation of your wine further after adding.
If your wine is a bit harsh then you may want to add around a 5ml of this sweetener to each bottle of wine to give it the smooth, sweet taste.

You may want to add more or less than 5ml, it's down to your taste so keep trying the wine as you go along to make sure you think you're putting the correct amount of sweetener in.