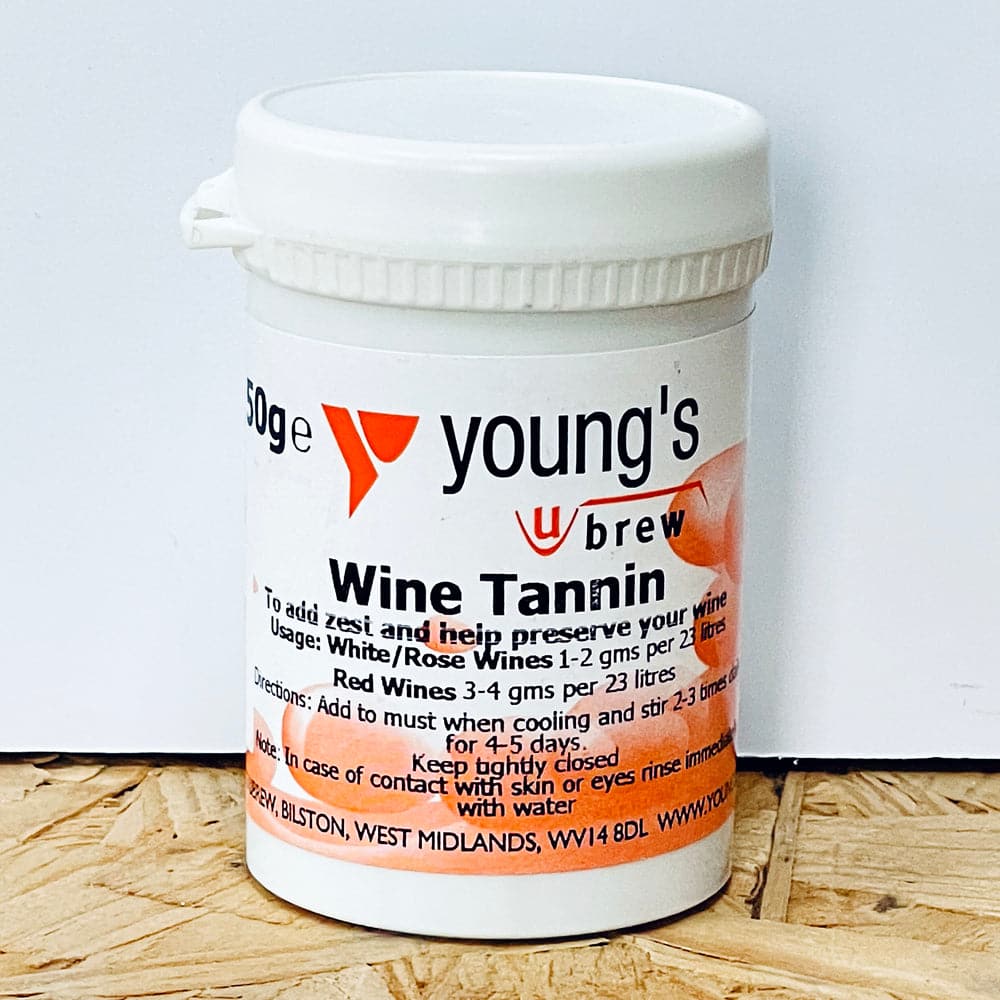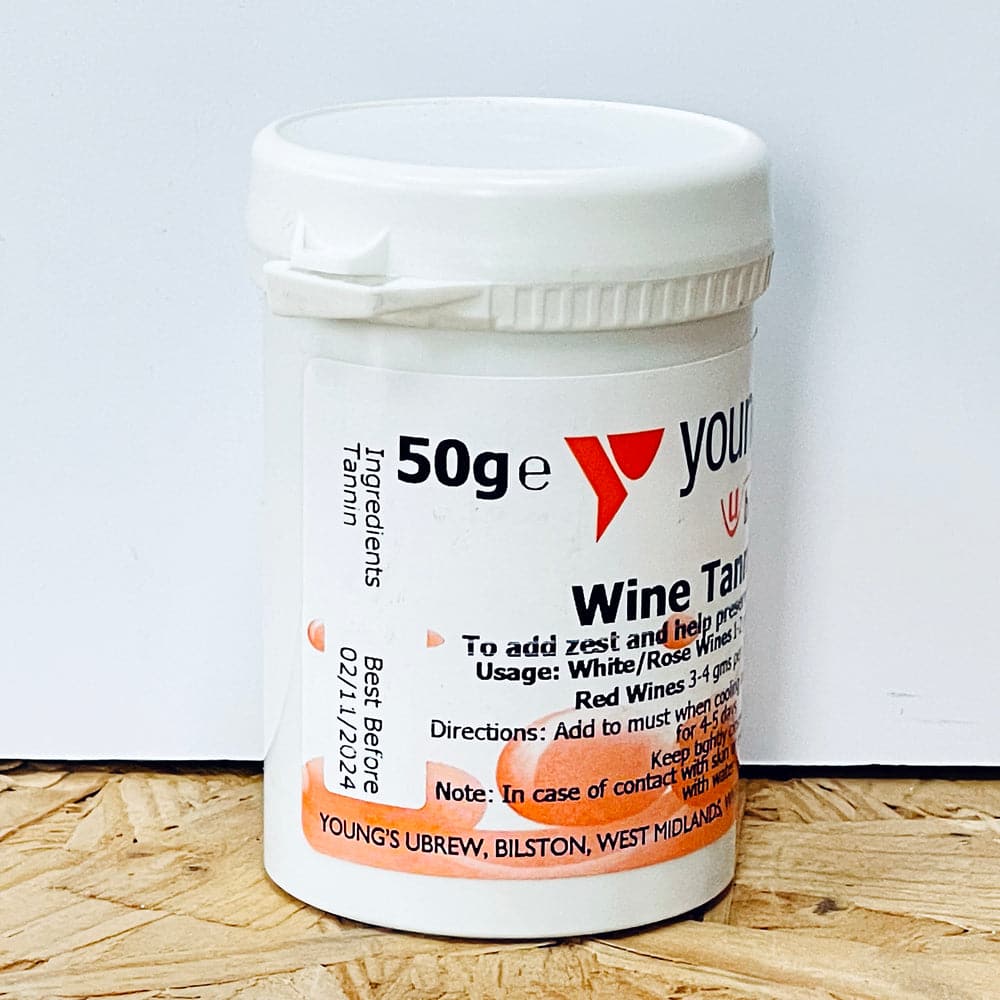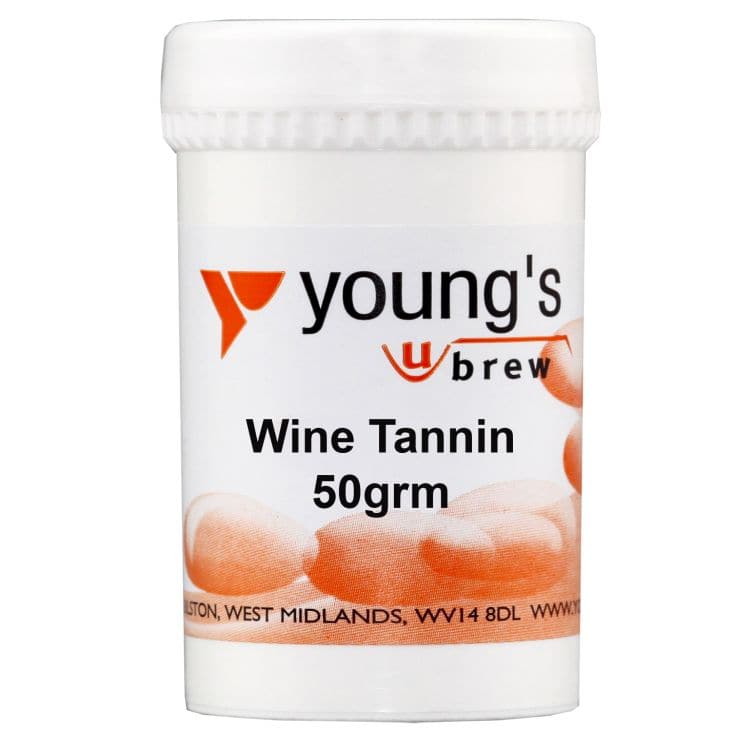 Wine Tannin - 50g
Add this item to your cart and then use our handy Shipping Calculator on the basket page to calculate your delivery charge.
Delivery to UK addresses starts at just £1.50 and orders over £70 are eligible for free UK delivery*
Wine tannin can be used for two things.
One of which is to give your wine that zesty taste and feel on the palate. The other is that it acts a wine preservative which is a helpful way of keeping your wine fresh and tasting great.

The mouthfeel of tannins could almost be described by how tingly the wine feels on the tongue. If you like a tingly feel then you might want to add some wine tannin to the brew. These are more commonly found in red wines.

Tannins give the wine a silky, textural feel. It's more of a feeling that a taste sensation.