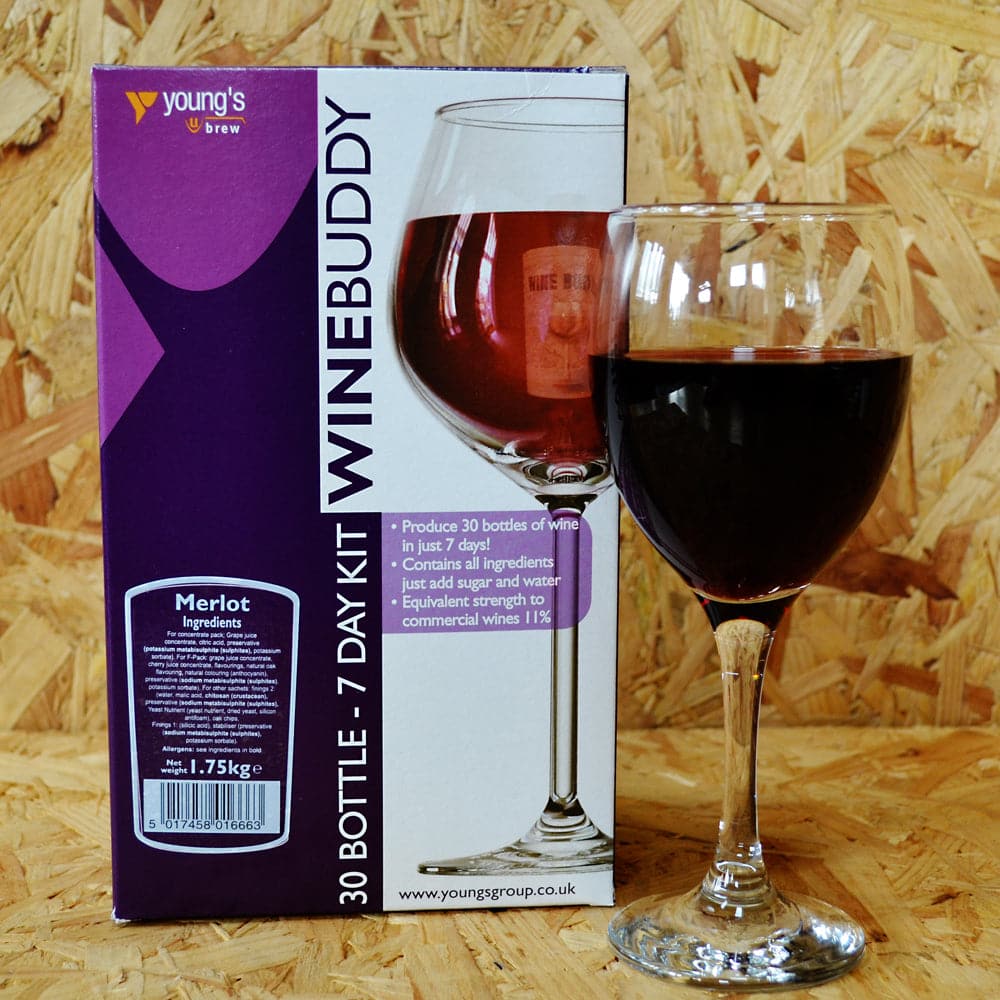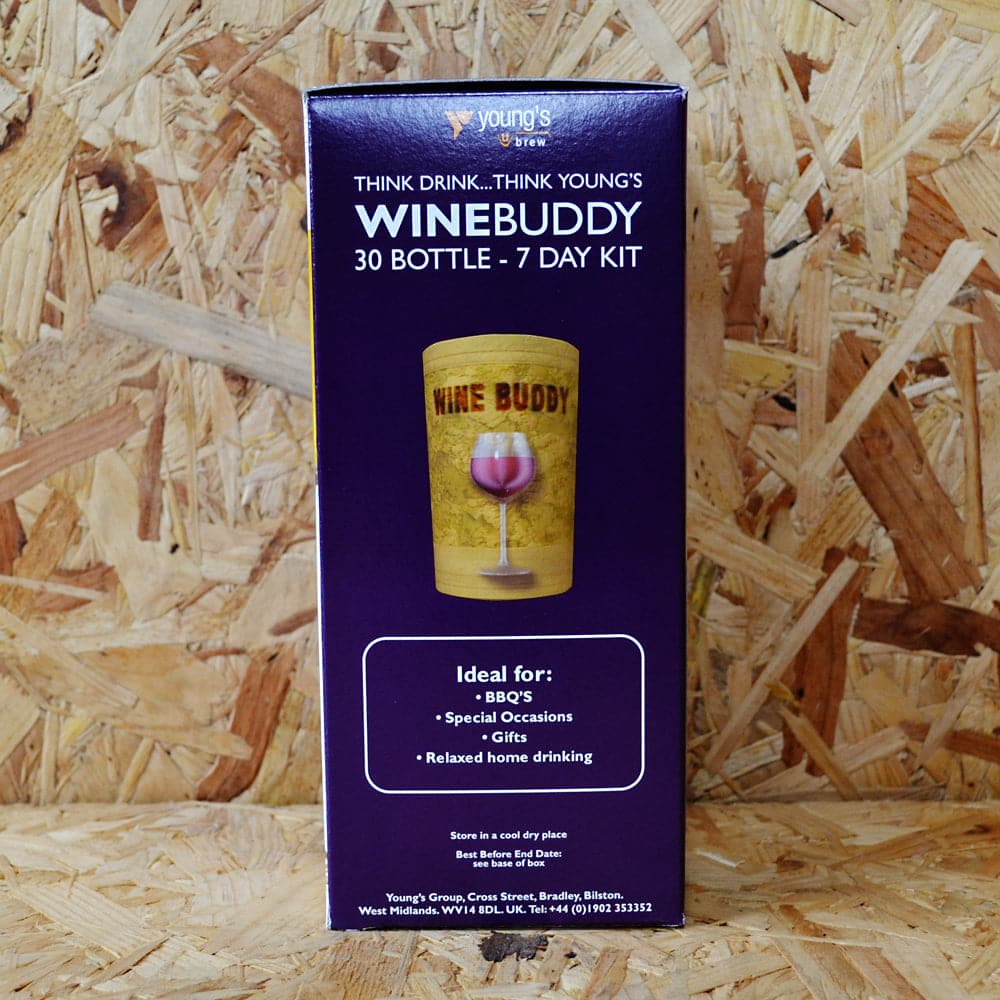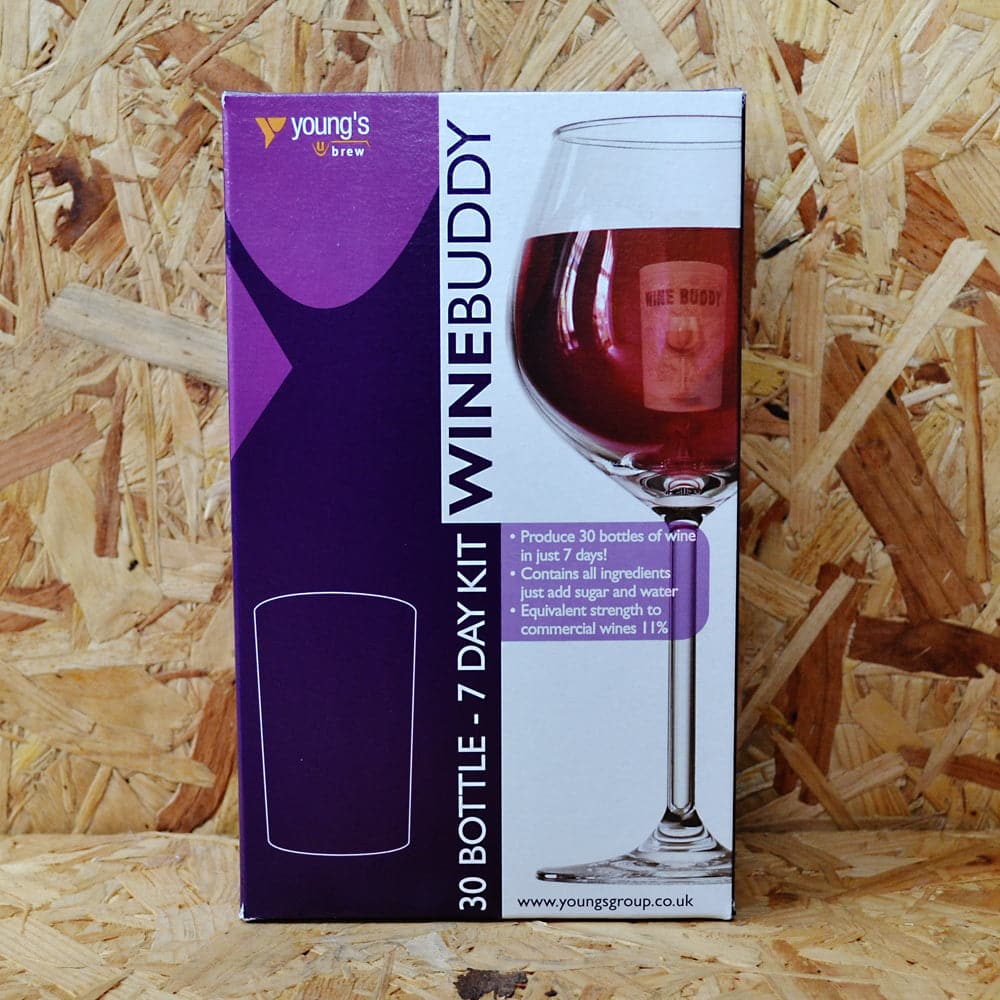 WineBuddy - Merlot Wine Kit - 7 Day - 30 Bottles
Add this item to your cart and then use our handy Shipping Calculator on the basket page to calculate your delivery charge.
Delivery to UK addresses starts at just £1.50 and orders over £70 are eligible for free UK delivery*
The WineBuddy Merlot Red Wine Homebrew Kit will make you 30 Bottles wine in just 7 days. A smooth, medium bodied wine, with flavours of plum, blackberries, cherries and red fruits a bit like eating a delicious slice of fruit-cake with chocolatey notes. Tip: Add 15 grams of oak chips when fermenting to add sweet spice notes of vanilla and clove along with a wonderful velvety texture.
Making your own red wine at home has never been easier! The only other ingredients you need are sugar and water!

The WineBuddy homebrew kits are a cheaper option when it comes to making wine at home, so if you're a beginner then these kits are ideal to hone your technique before moving on to a more expensive kit.

This easy to use kit will be drinkable in just 7 days! It's recommended to leave it for a couple of months though as all wines get better with age. It's worth the wait!

The strength of the wine will be somewhere around the 11% ABV mark making it commercial strength. If you like it stronger though simply add less water for a higher concentrated brew and higher ABV percentage.

The 30 bottle wine homebrew kits are excellent value for money providing you with 30x 750ml bottles of good quality wine at a fraction of the cost of a supermarket wine. The perfect solution for drinking at home for less, taking to parties or giving as gifts. Please note that wine bottles are not included.

This kit requires you to have the basic wine brewing equipment & 4kg of Sugar - Brewing sugar will give the best results.  Sugar from the supermarket will result in a sweet wine.

The WineBuddy wine homebrew kit is a fantastic fun and cheap way to make your own wine. Why not get one brewing now to open up for a special occasion? Homebrew wine makes great gifts for your family and friends, if they enjoy your brew it's extremely rewarding!

This Wine Buddy home brew kit contains:


Grape Juice Concentrate
Finings
Stabiliser
Instructions