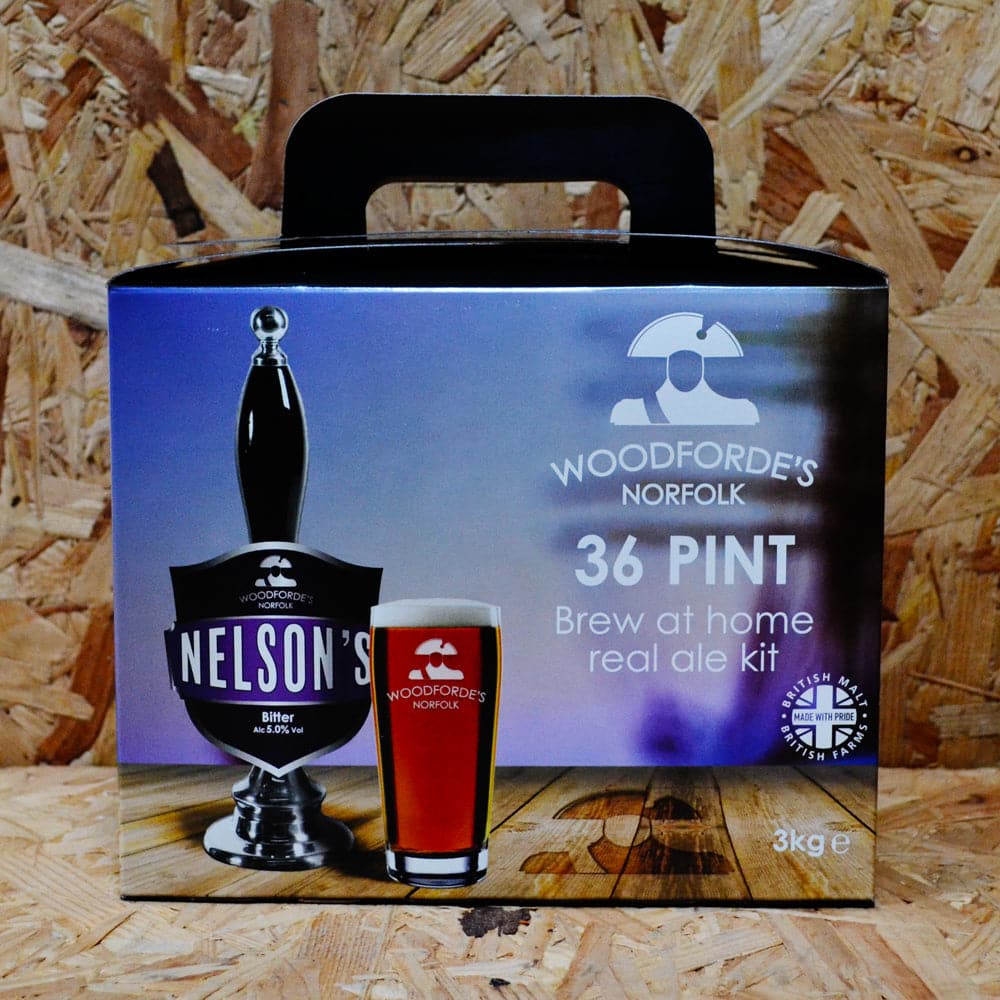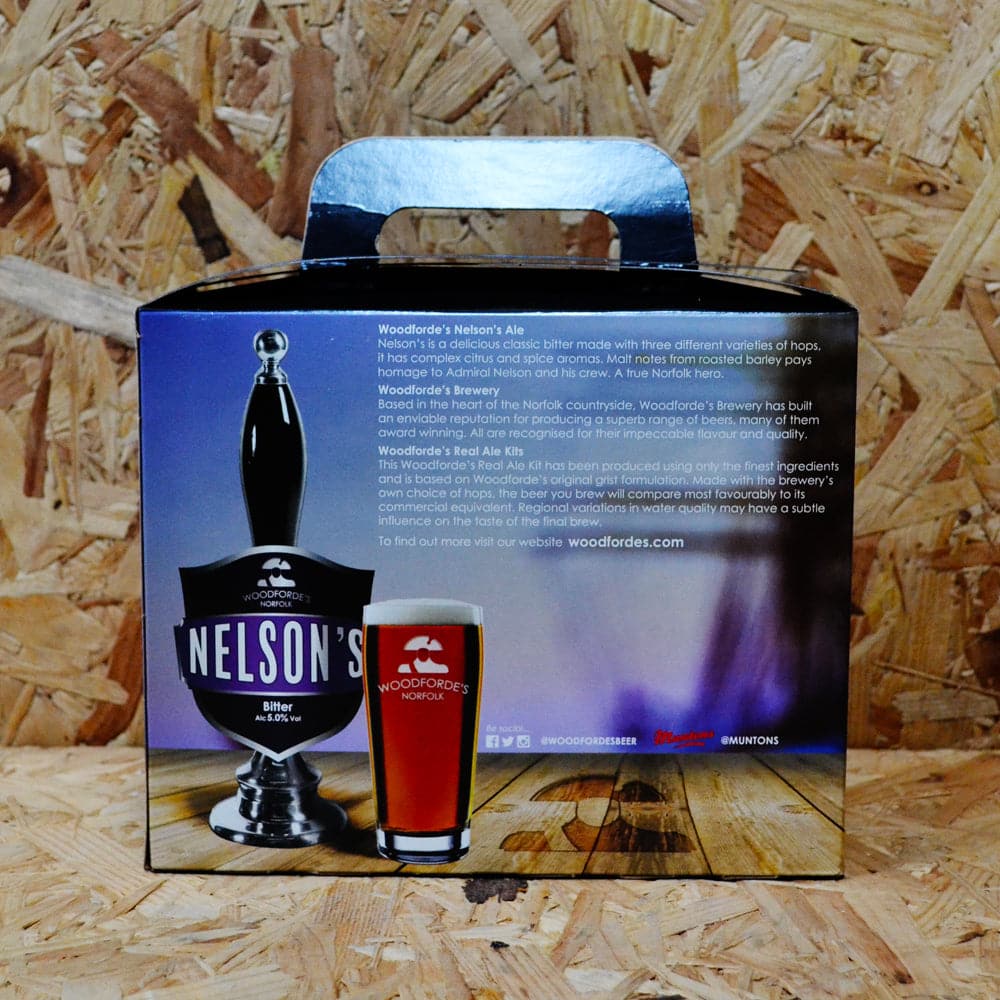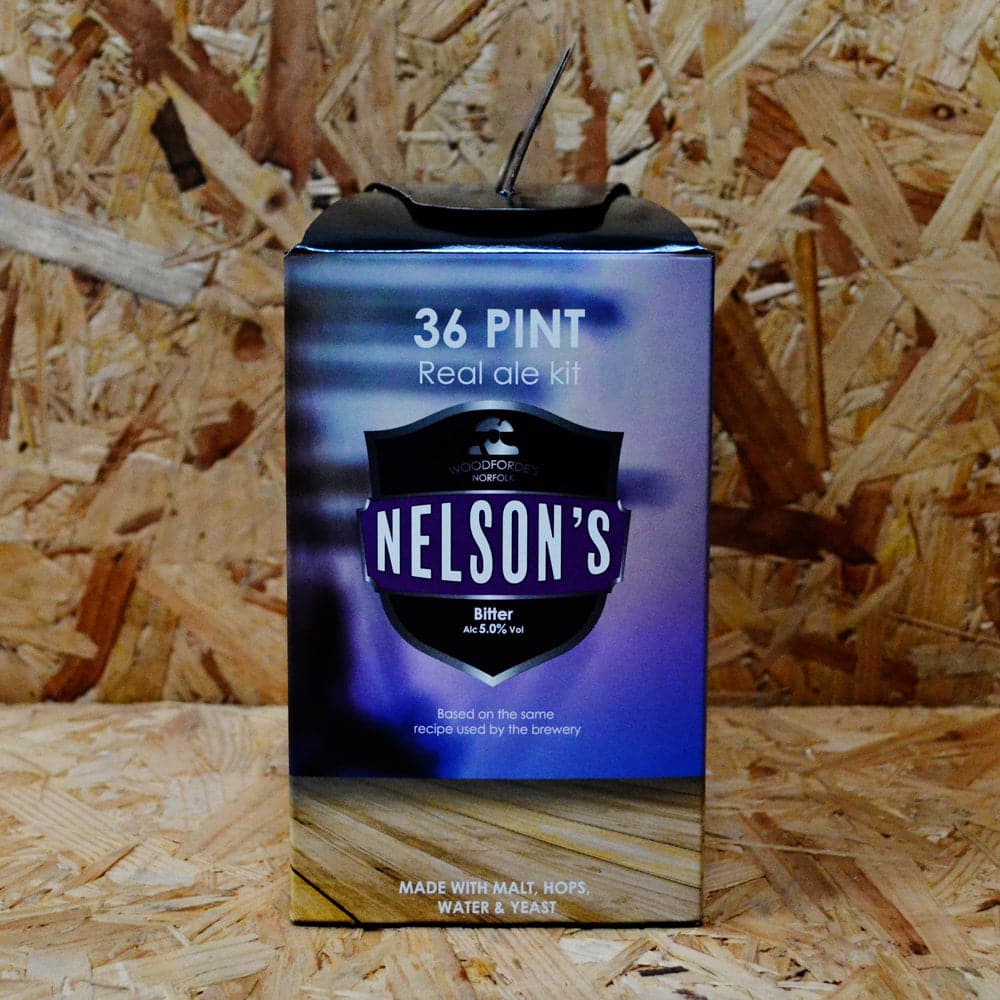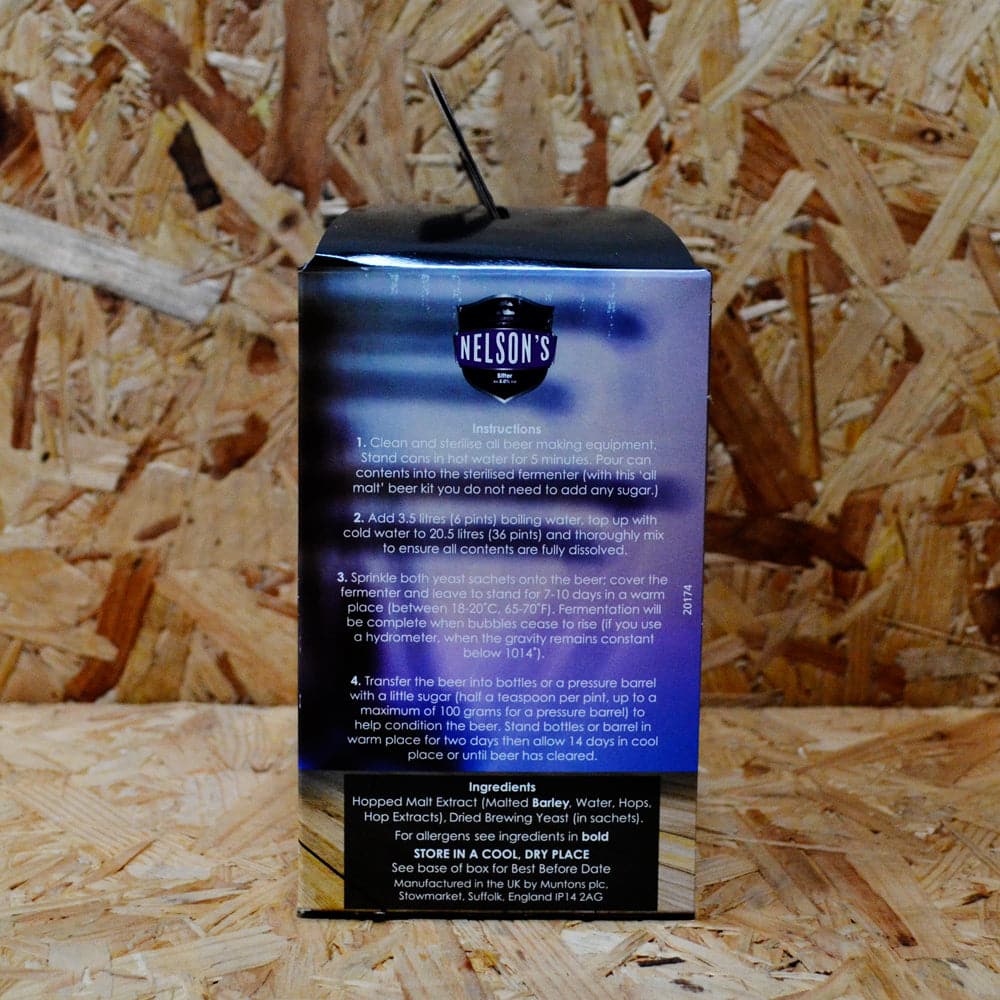 Woodfordes - Nelsons Bitter - 36 Pint Beer Kit
Add this item to your cart and then use our handy Shipping Calculator on the basket page to calculate your delivery charge.
Delivery to UK addresses starts at just £1.50 and orders over £70 are eligible for free UK delivery*
Woodforde's Nelson's Bitter (used to be called Nelsons Revenge) is a rich, floral aromatic beer which initially excites your tastebuds. This is followed by a rich taste of citrus hops where the blend of Norfolk malt confirms how delicious this beer is!
By following the beer kit instructions you should be left with a brew with an ABV of approximately 4.5%. The flavour develops from the biscuity malt sweetness to a long hop-influenced finish.

If you want Woodforde's Nelson's Bitter stronger though, just add less water when you start the brewing process to make the brew more concentrated, deeper and fuller bodied.

This 3kg, twin can home brew beerkit requires no brewing sugar but it does require the basic brewing equipment to get going.

The twin-can pack is of high quality and more expensive than some single can kits which will make you a better tasting, higher quality beer.

This Woodforde's Nelson's Bitter homebrew beer kit makes 36 pints of strong bitter which is full of flavour. Ideal for at drinking at home and at parties it's a fun, cheap way to drink your favourite beer!


| | |
| --- | --- |
| Looks: | Amber |
| Smells: | Rich floral, fruity |
| Taste: | Citrus, dried fruit |
| Bitterness: | 4/5 |
| Sweetness: | 3/5 |
You will also need basic brewing equipment such as: a bucket; siphon; steriliser; thermometer & hydrometer to brew this ingredient kit.