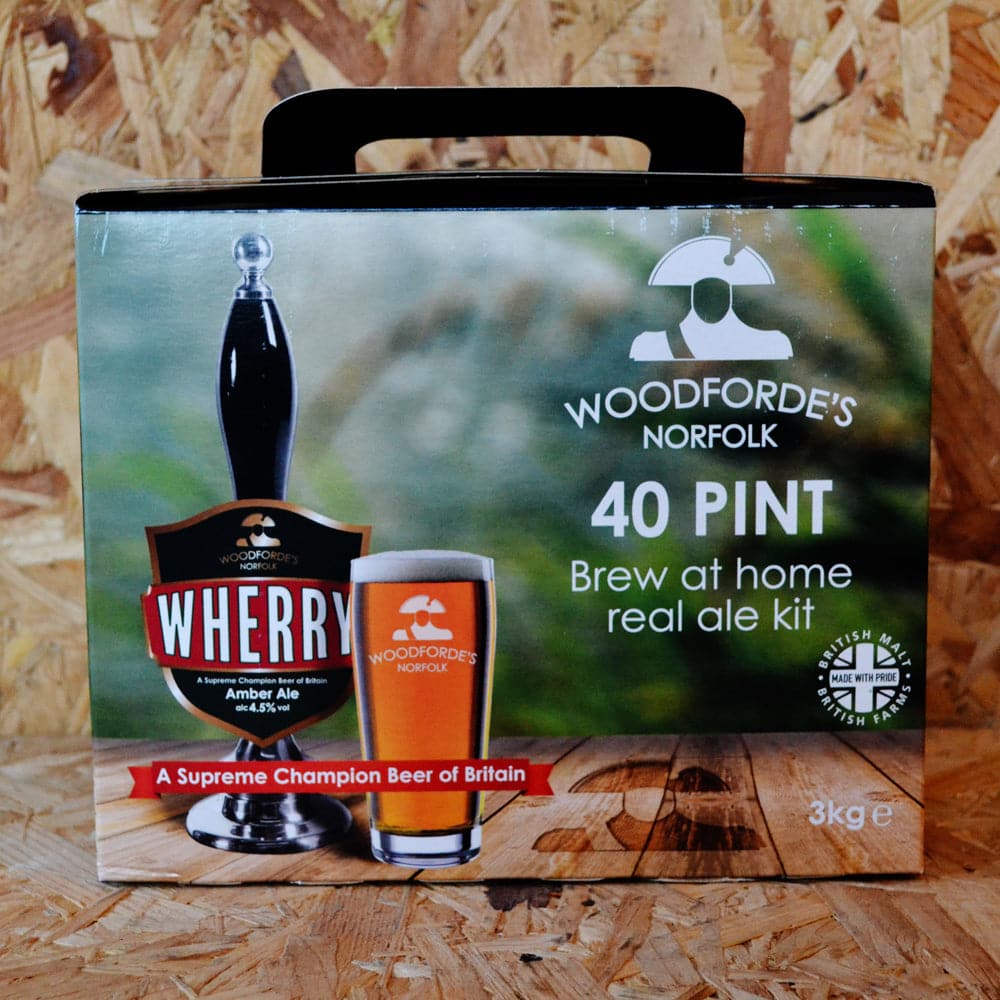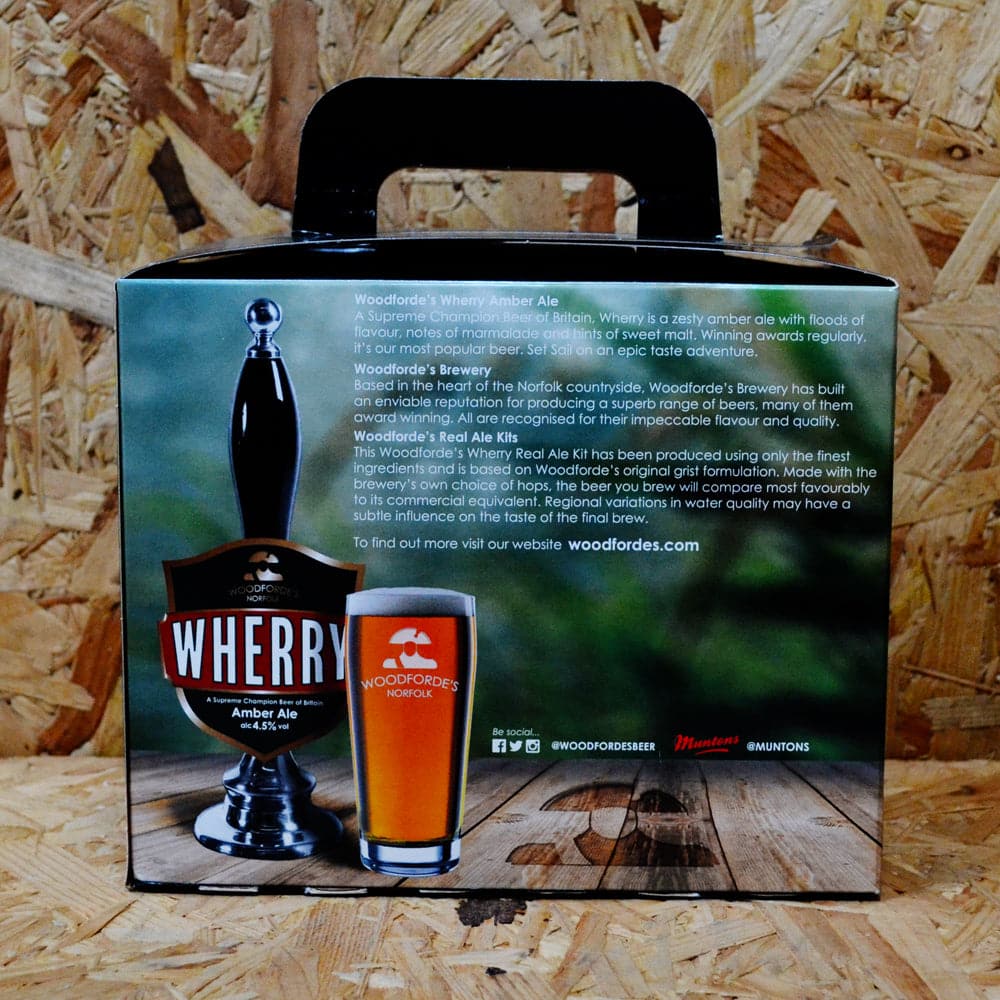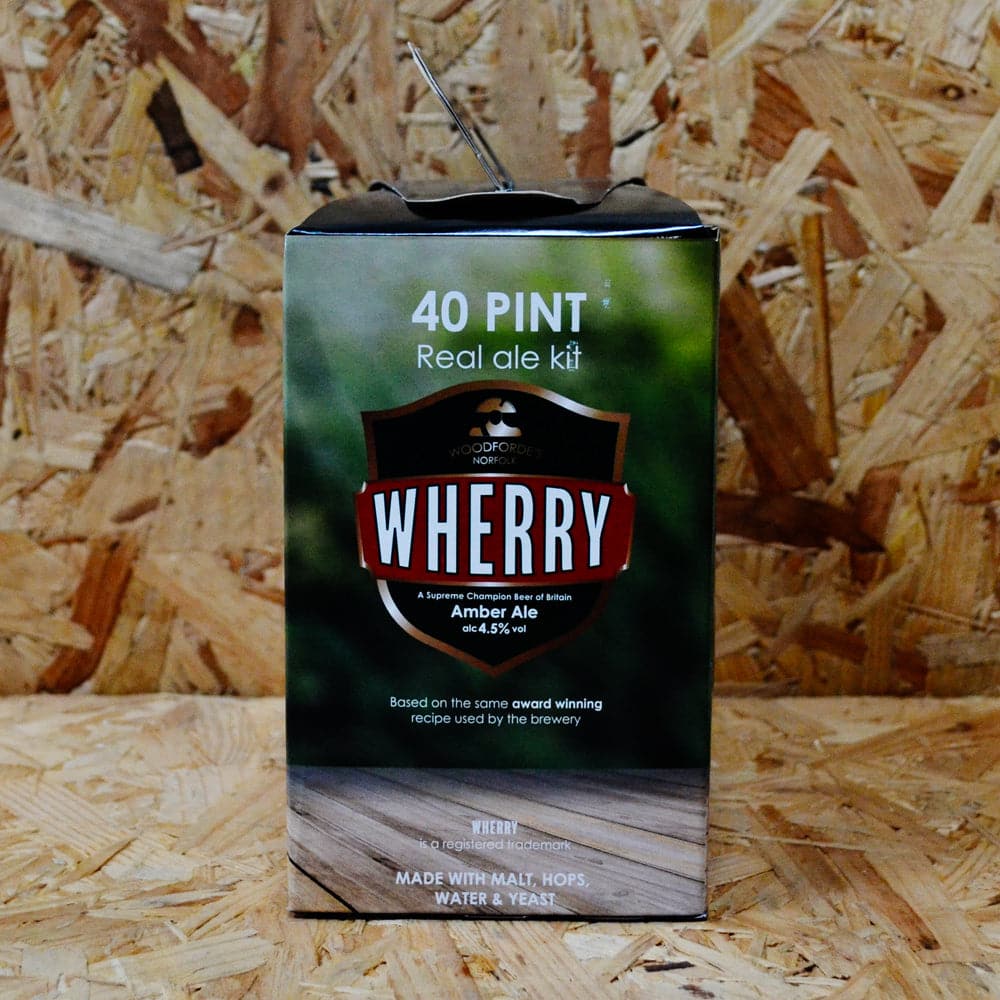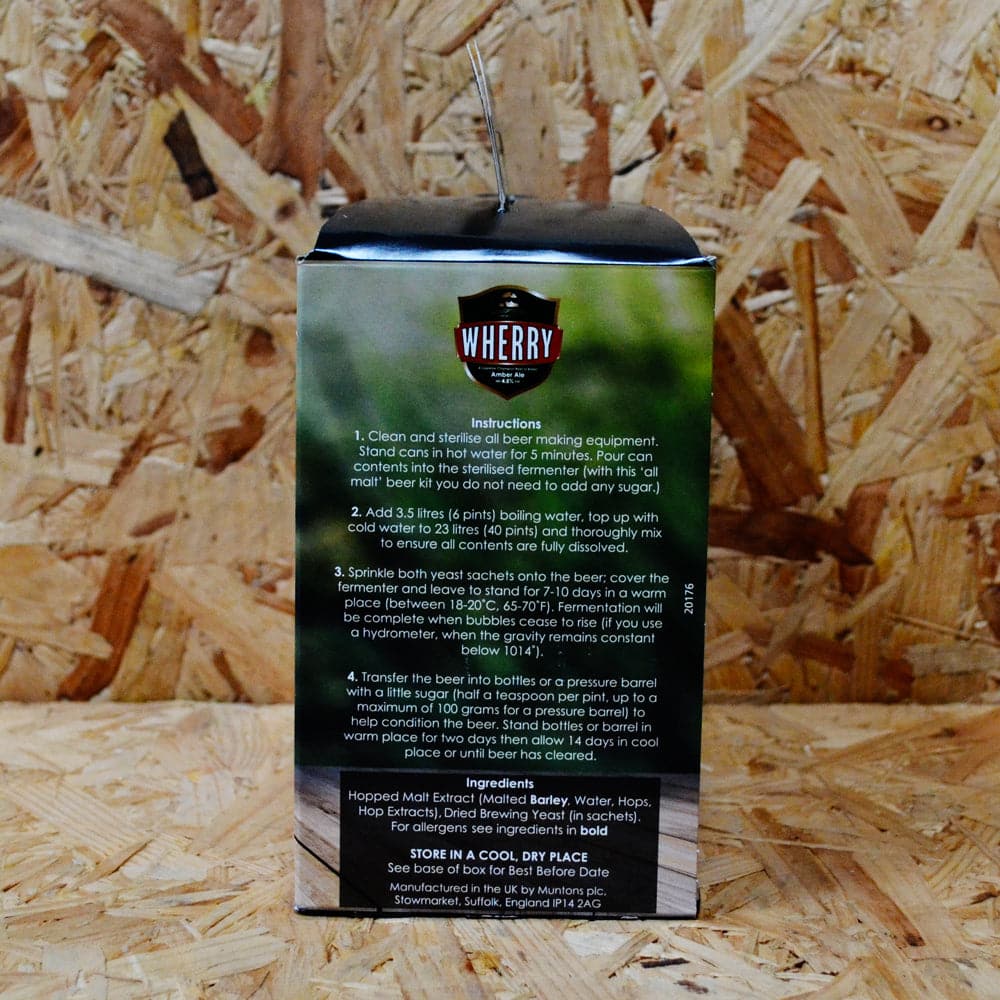 Woodfordes - Wherry Amber Ale - 40 Pint Beer Kit
Add this item to your cart and then use our handy Shipping Calculator on the basket page to calculate your delivery charge.
Delivery to UK addresses starts at just £1.50 and orders over £70 are eligible for free UK delivery*
Woodfordes Wherry has a fresh, zesty aroma which makes this real ale everything you could wish for at approximately 4.5%. Initially, a clean and crisp floral flavour evolves into a hop-influenced citrus taste with a sweet malt background. The finished beer kit will have a wonderful hoppy bitterness with a subtle hint of grapefruit.

This Woodfordes Wherry homebrew beer kit makes 40 pints, but if you want it to be stronger then simply add less water at the start of the fermentation process to make the brew more concentrated, deeper in colour and stronger in alcoholic content.

This 3kg, twin can home brew pack requires no brewing sugar but it does require the basic brewing equipment to get going.

If you want a cheap way to drink at home that's fun and easy to brew then this home brew kit is ideal to make a large amount of beer for your family, friends and for parties.
This beer is easily as good if not better than some beer that you can buy in the super market! Give it a go you'll be pleasantly surprised!
You will also need basic homebrewing equipment such as: a bucket; siphon; steriliser; thermometer & hydrometer to brew this Woodfordes Wherry beer kit.
Look: Light Amber
Aroma: Fresh, Floral
Taste: Citrus, Grapefruit
Bitterness: 3/5
Sweetness 2.5/5