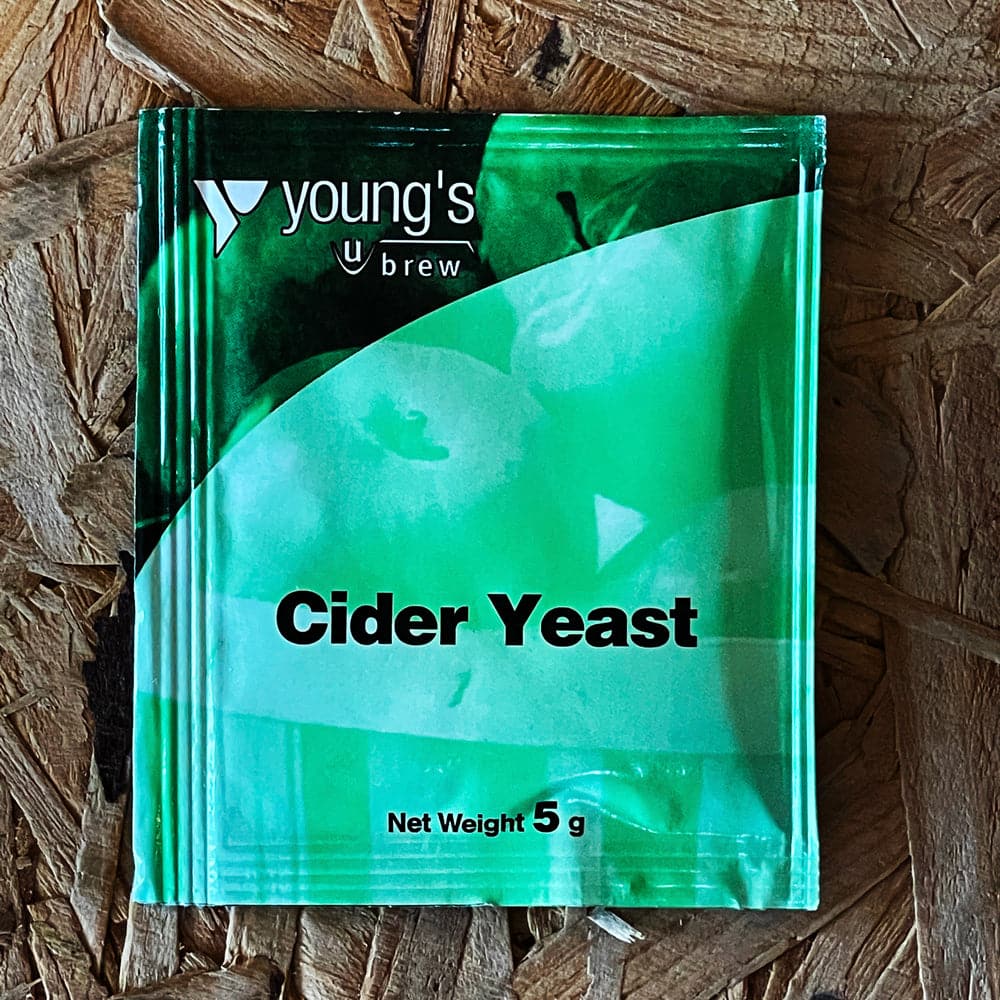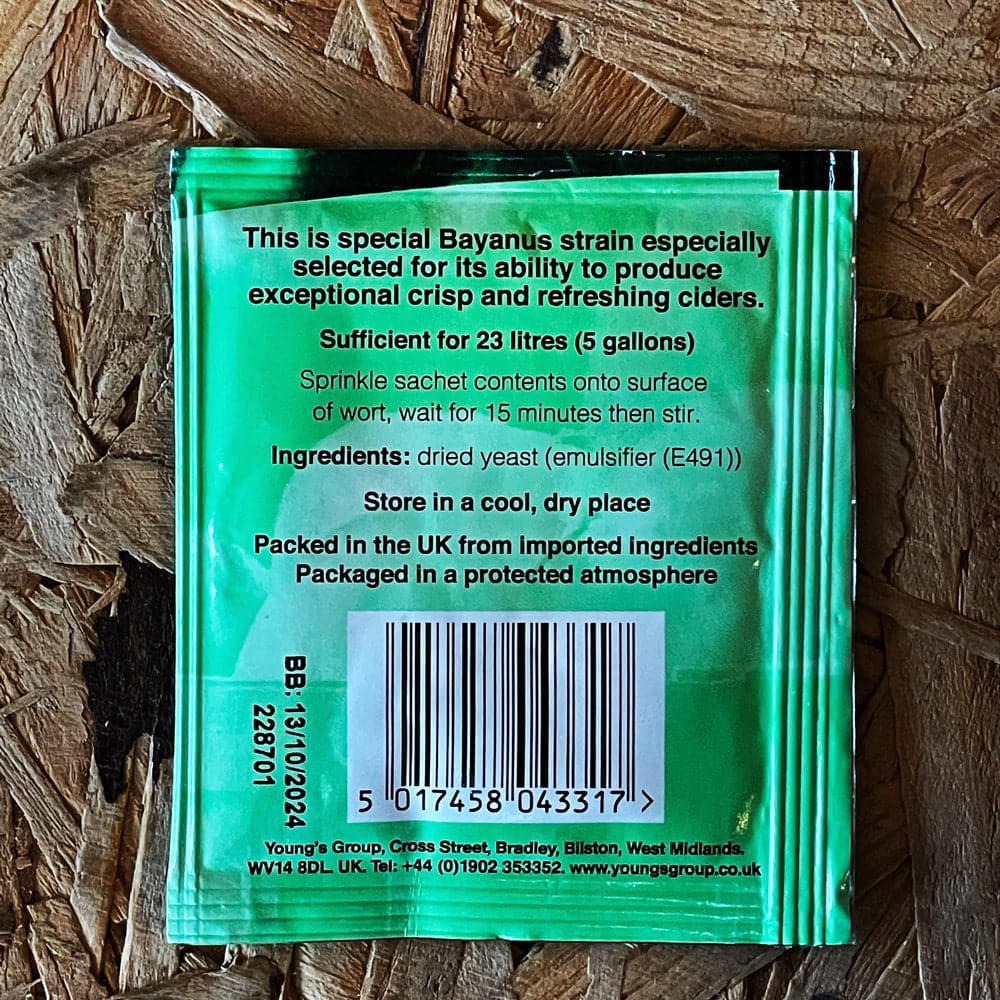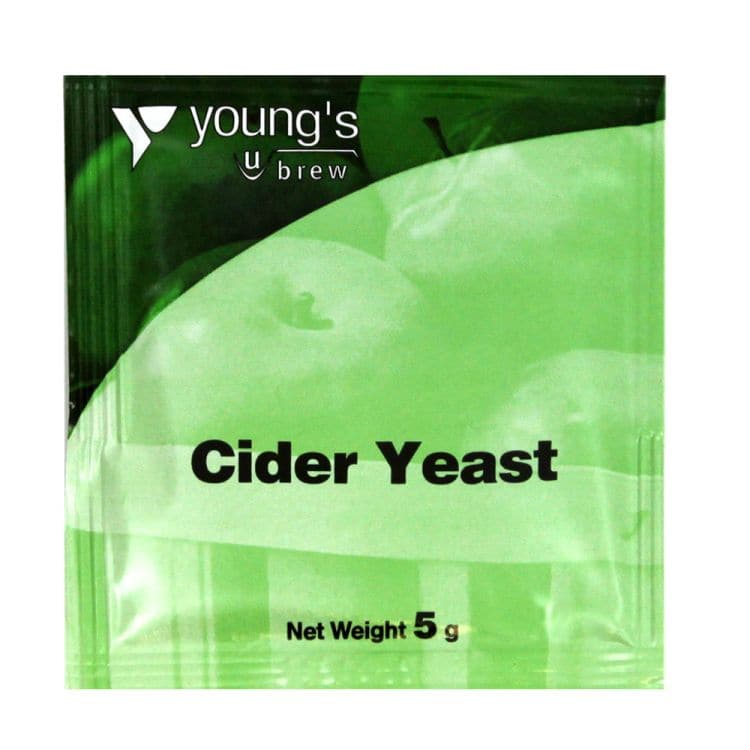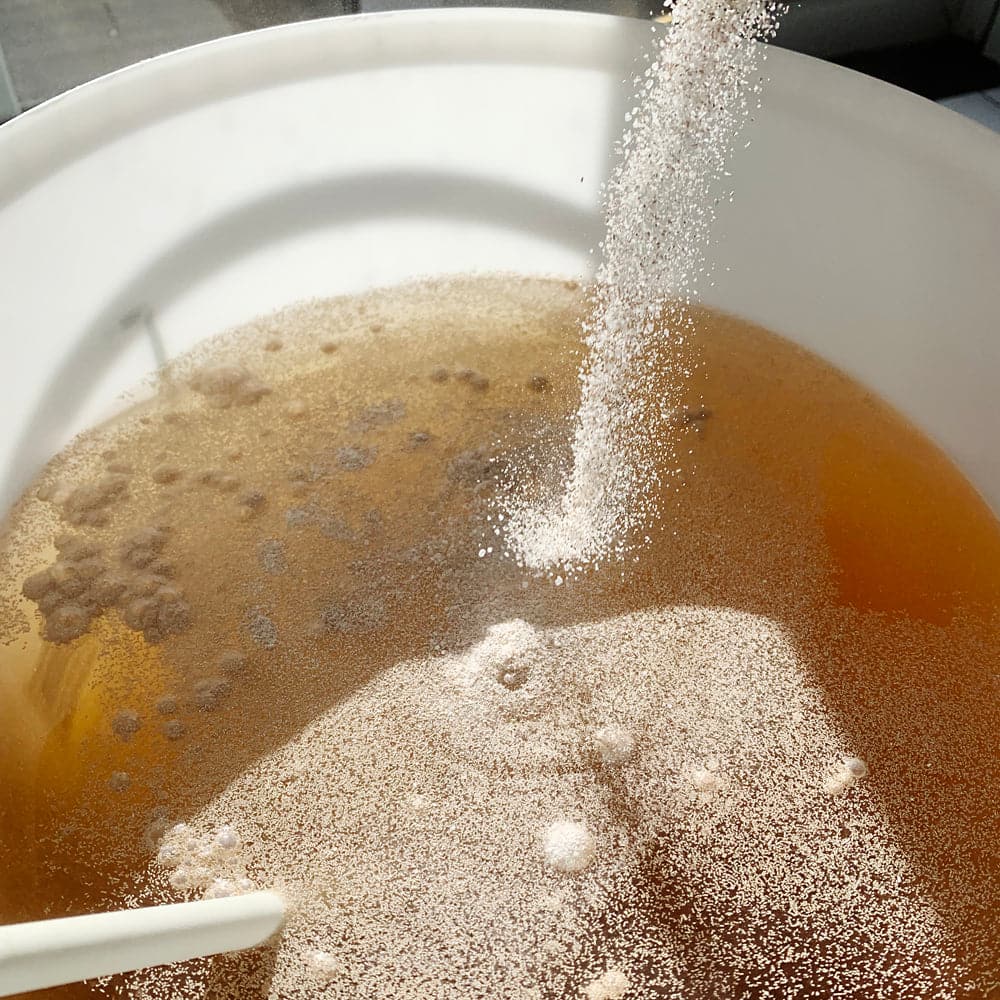 Cider Yeast - 5g - Youngs
Add this item to your cart and then use our handy Shipping Calculator on the basket page to calculate your delivery charge.
Delivery to UK addresses starts at just £1.50 and orders over £70 are eligible for free UK delivery*
Young's Cider Yeast is a special Bayanus strain of brewers yeast which has been specifically selected due to its ability to create a fantastically crisp and refreshing cider. With this cider yeast sachet you can make up to 23 litres of good quality cider.

Choosing the right yeast is extremely important as often the quality of the yeast will determine the outcome of the brew.