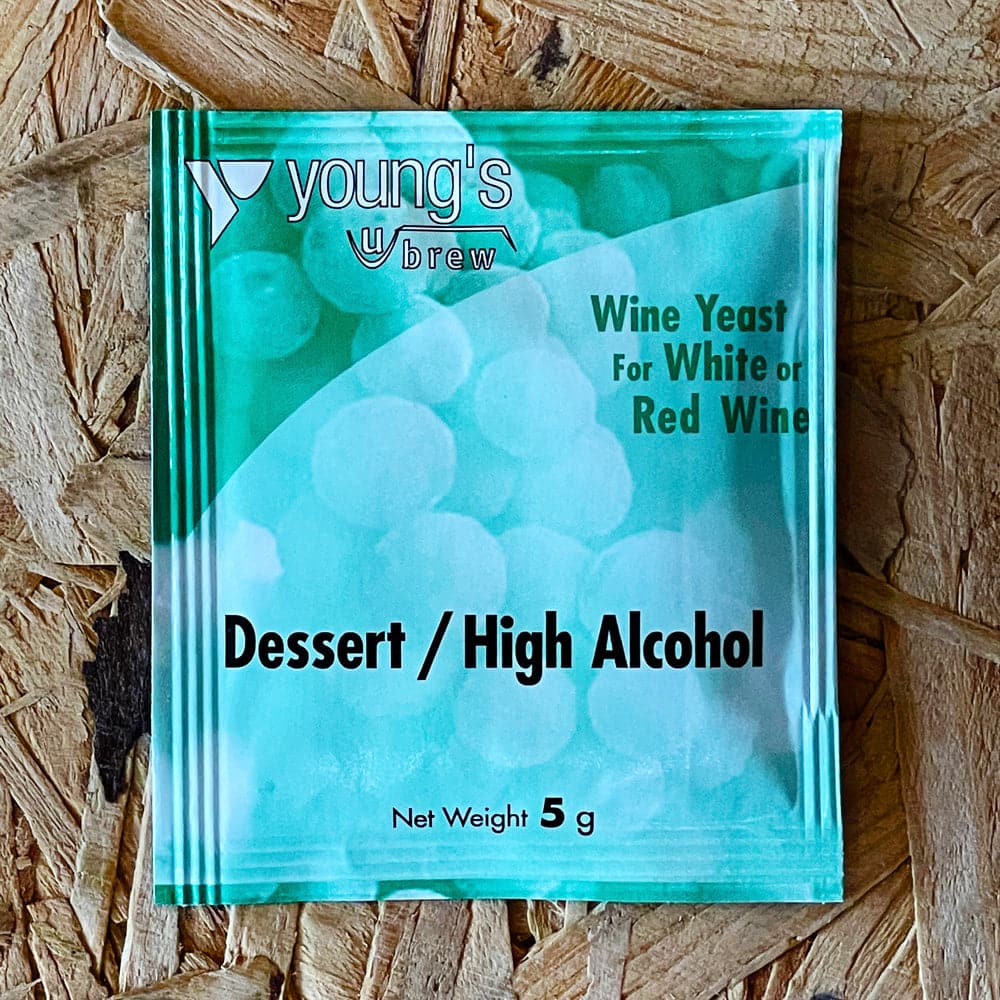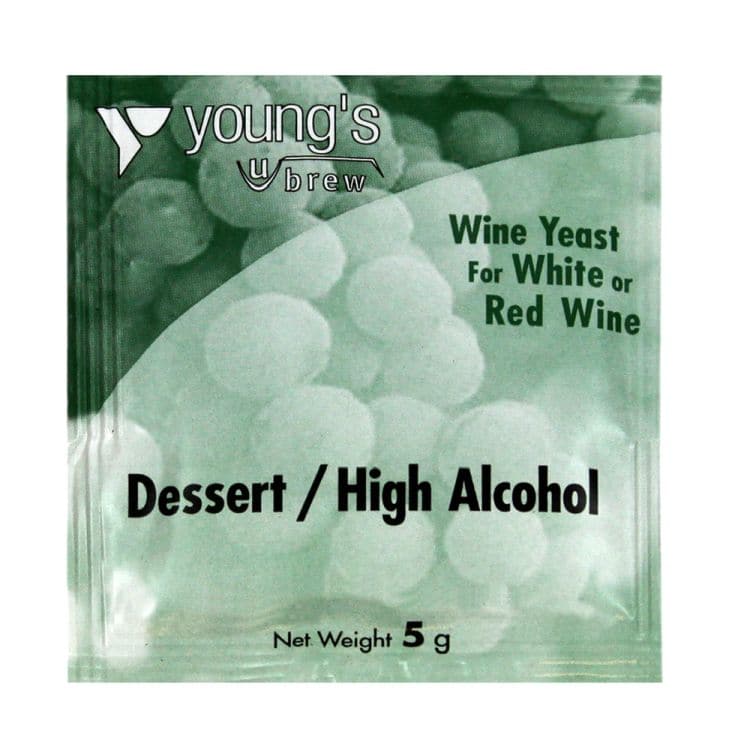 Dessert & High Alcohol Wine Yeast - 5g - Youngs
Add this item to your cart and then use our handy Shipping Calculator on the basket page to calculate your delivery charge.
Delivery to UK addresses starts at just £1.50 and orders over £70 are eligible for free UK delivery*
This Young's Dessert and High Alcohol Wine Yeast is intended to be used in high alcohol white or red wines.
The yeasts tolerance to the high alcohol content makes it ideal for stronger brews.

Choosing the right yeast is very important as it will determine how successful your brew is. If you use cheap yeast your end product will not be as good as some higher quality yeasts.