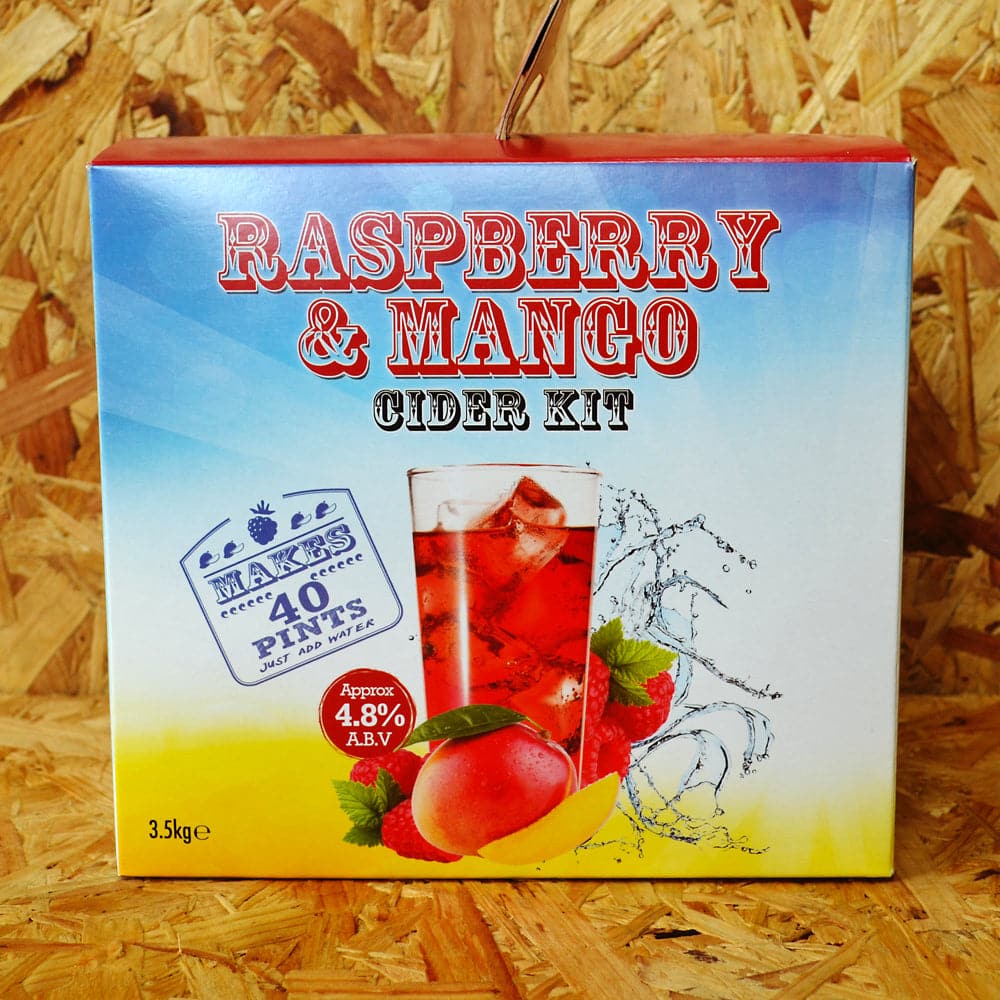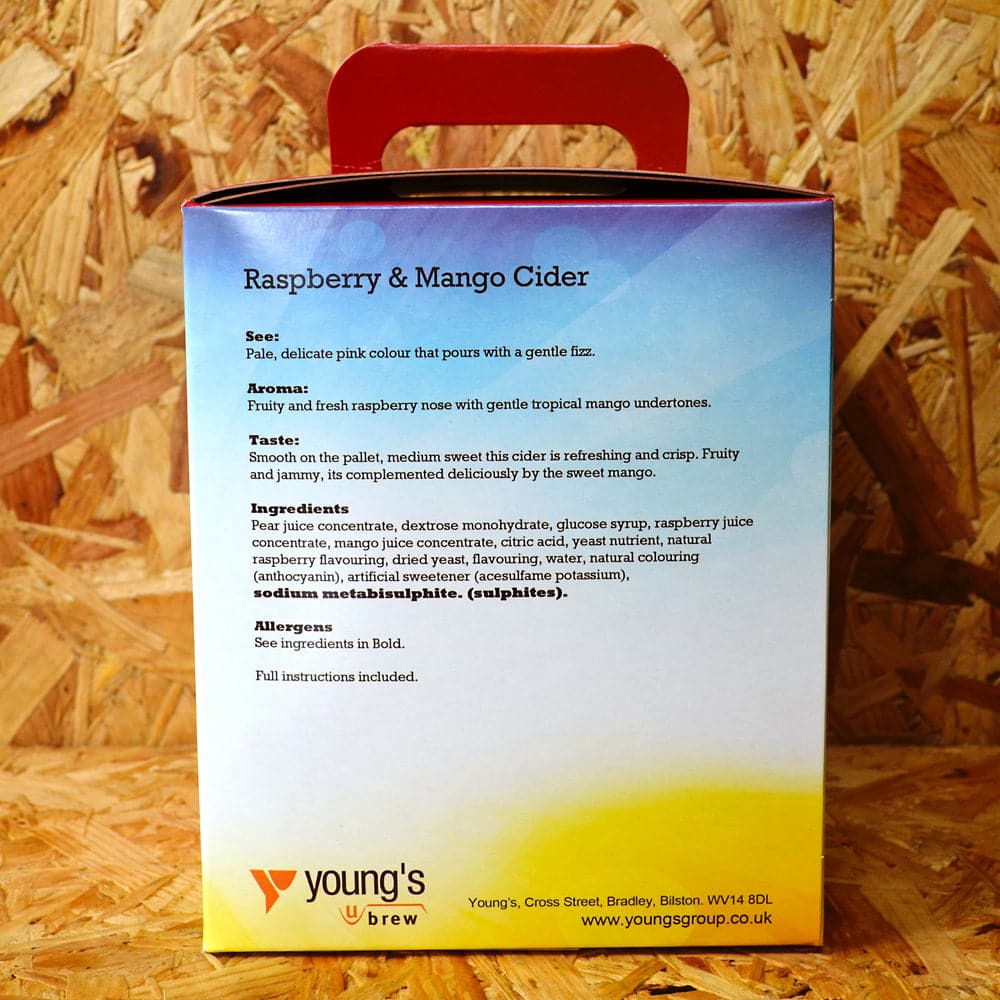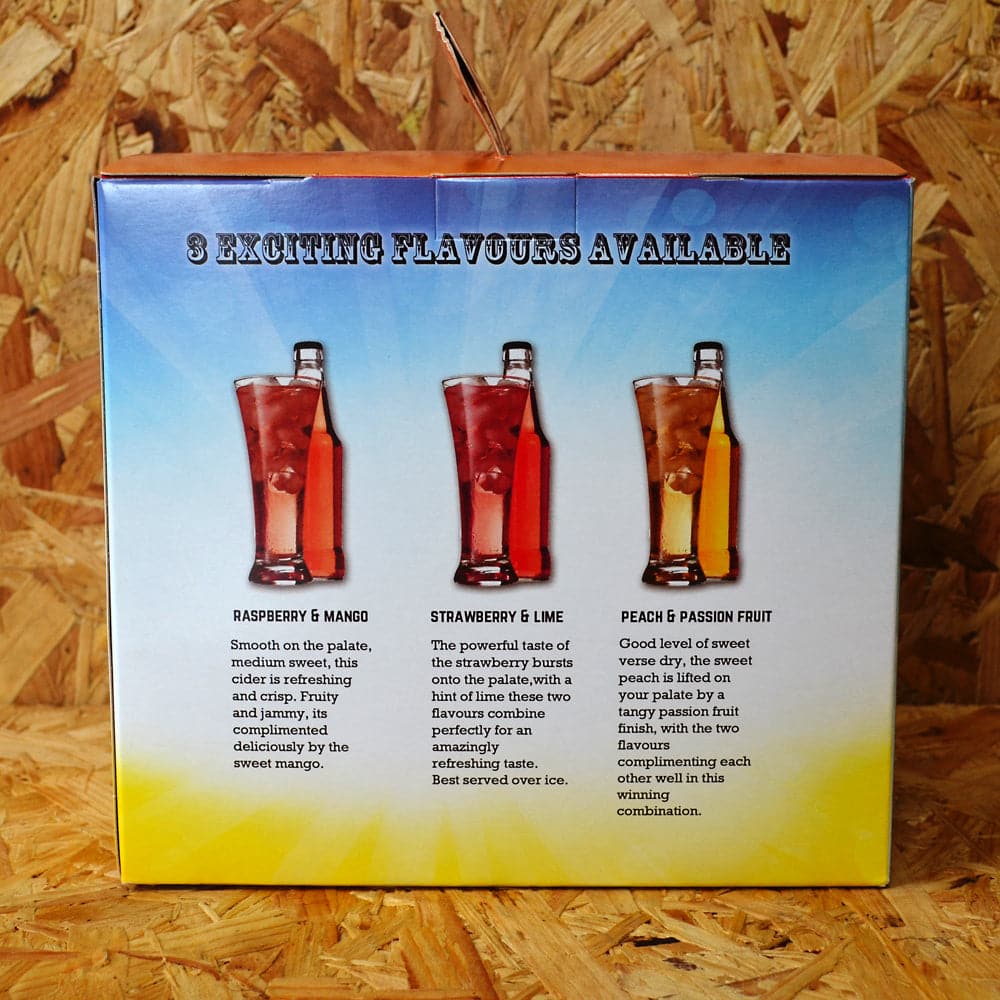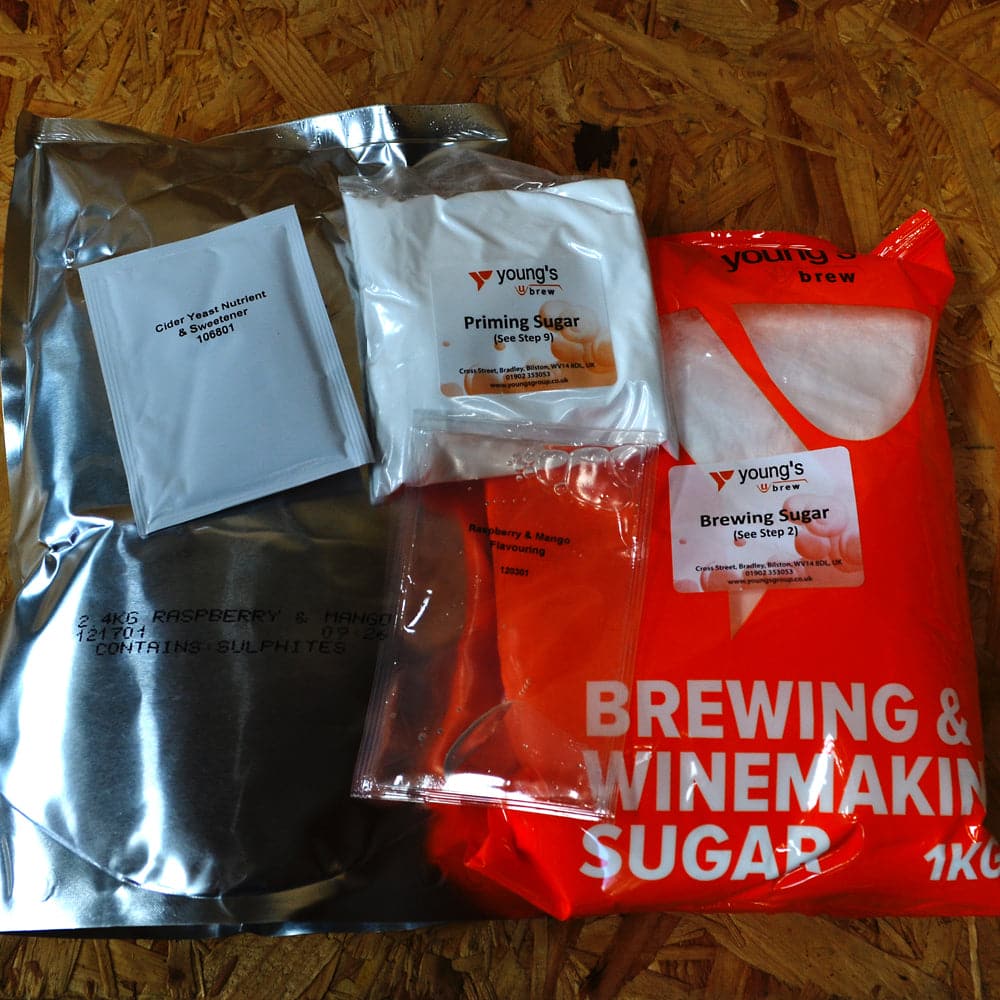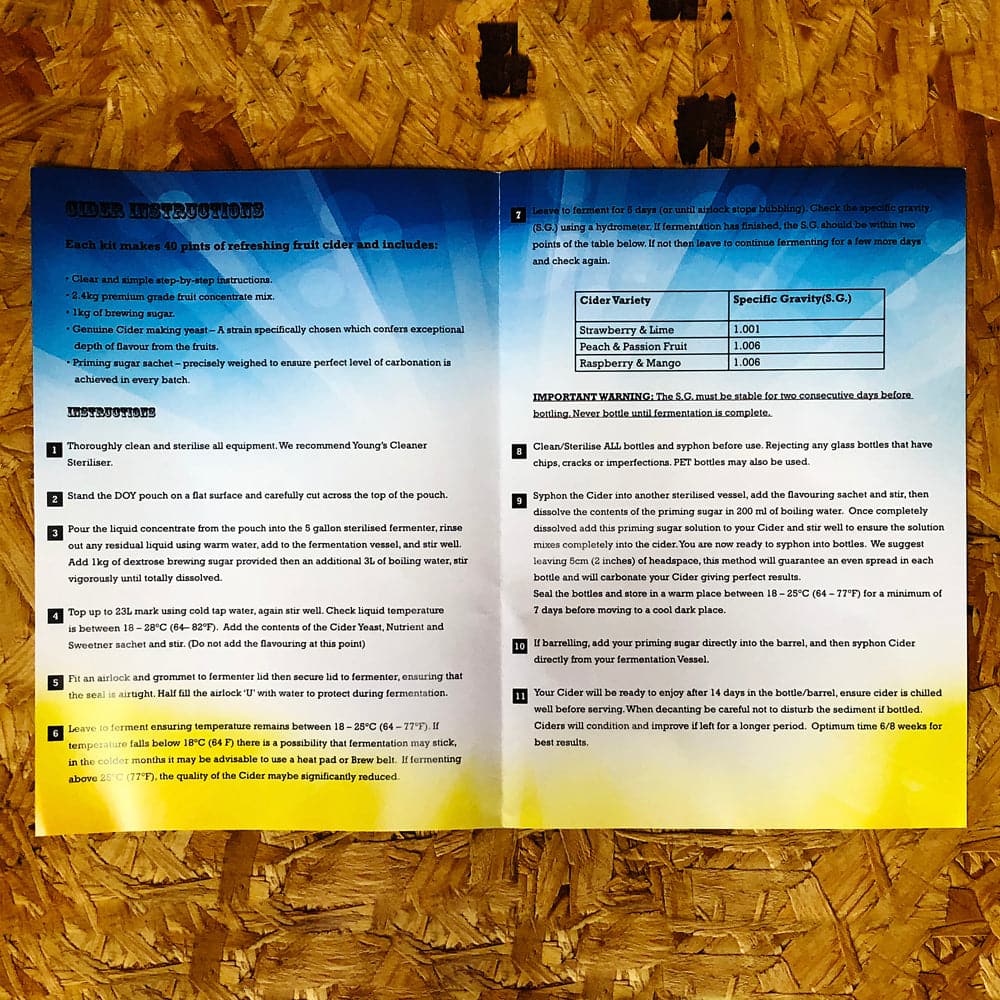 Raspberry & Mango Cider Kit - 40 Pints
Add this item to your cart and then use our handy Shipping Calculator on the basket page to calculate your delivery charge.
Delivery to UK addresses starts at just £1.50 and orders over £70 are eligible for free UK delivery*
The Youngs Raspberry & Mango Cider Kit makes 40 pints of sweet, delicious and refreshing cider that's just so moreish! Perfect to drink out in the sun with a few cubes of ice! The kit includes a big bag of juice concentrate, yeast, priming sugar and full instructions of how to make it up. By following the instructions you will make a cider with a strength of around 4.8%. If you want it stronger then add less water, try 32 pints for example.
You can barrel or bottle this one, although for the best results bottle it so you can get it nice and fizzy but more importantly nice and cold! You could use Coopers reusable PET beer bottles or even glass swing top bottles. Use priming sugar or Coopers Carbonation Drops when bottling to get that nice fizz!