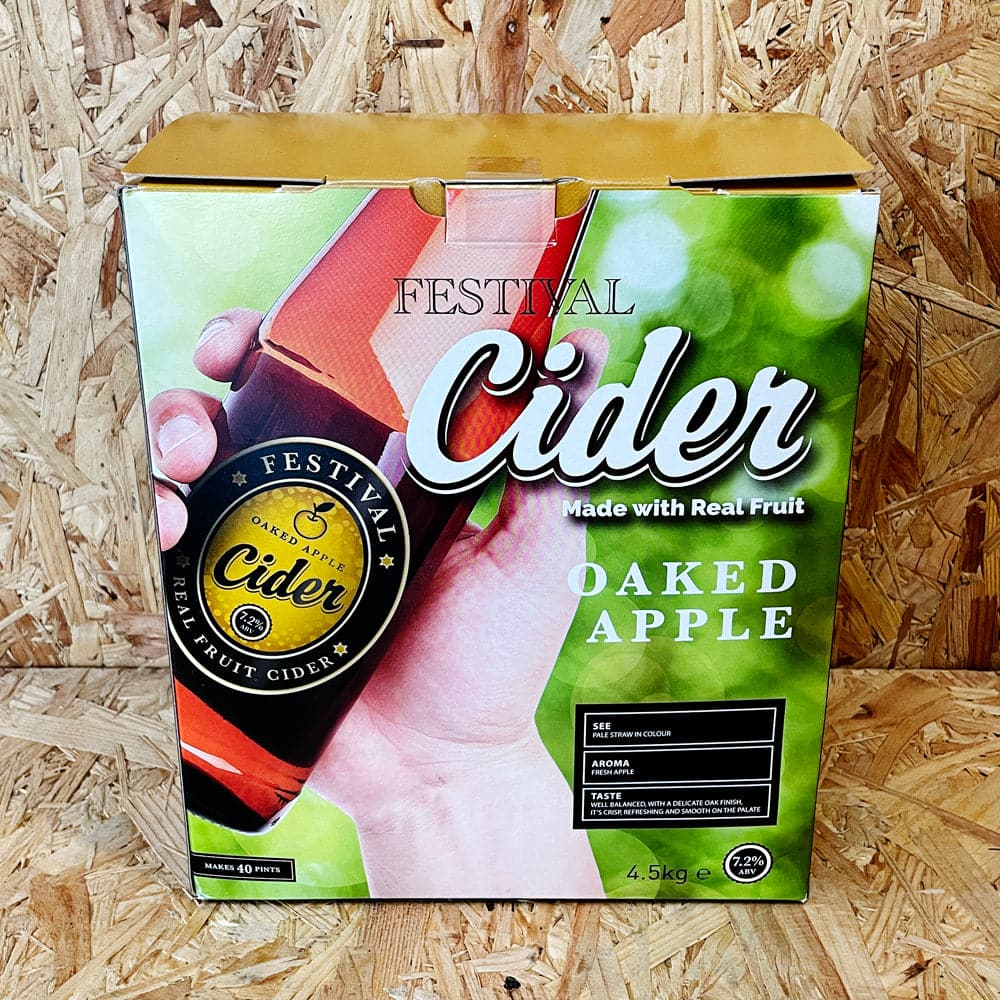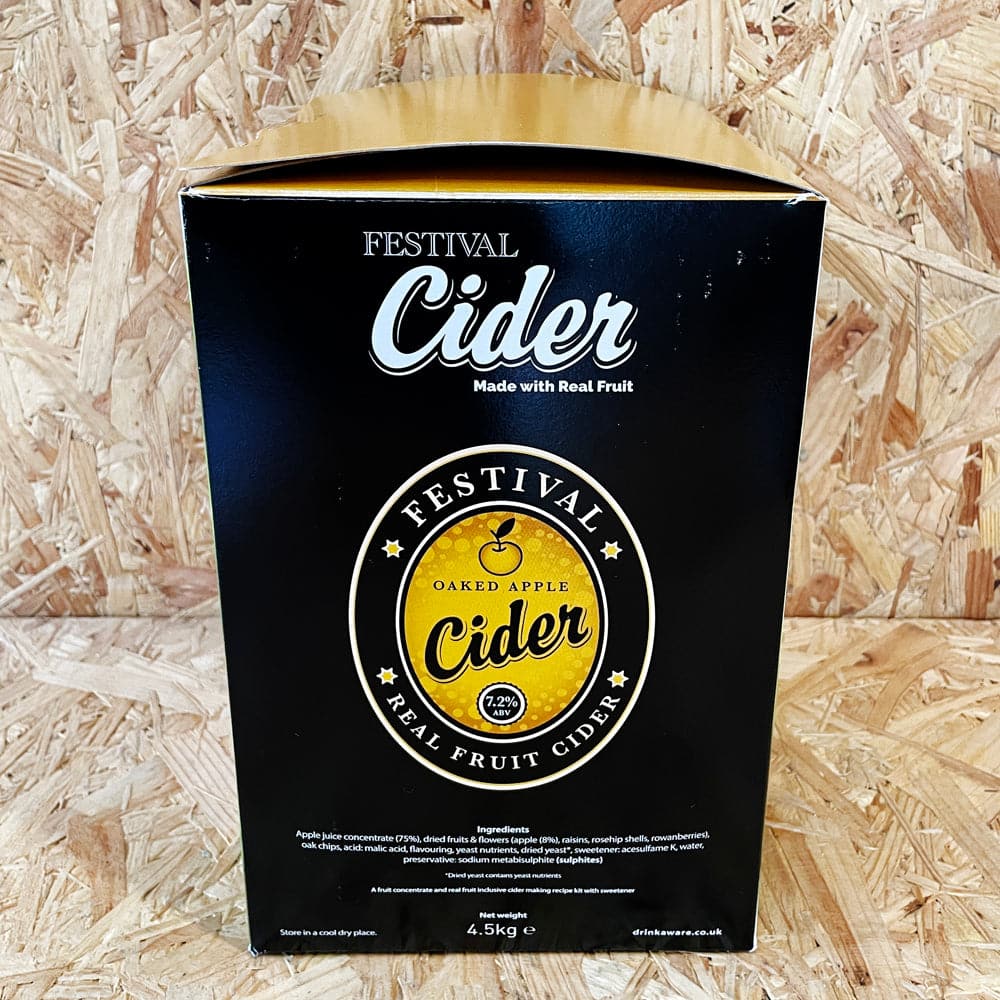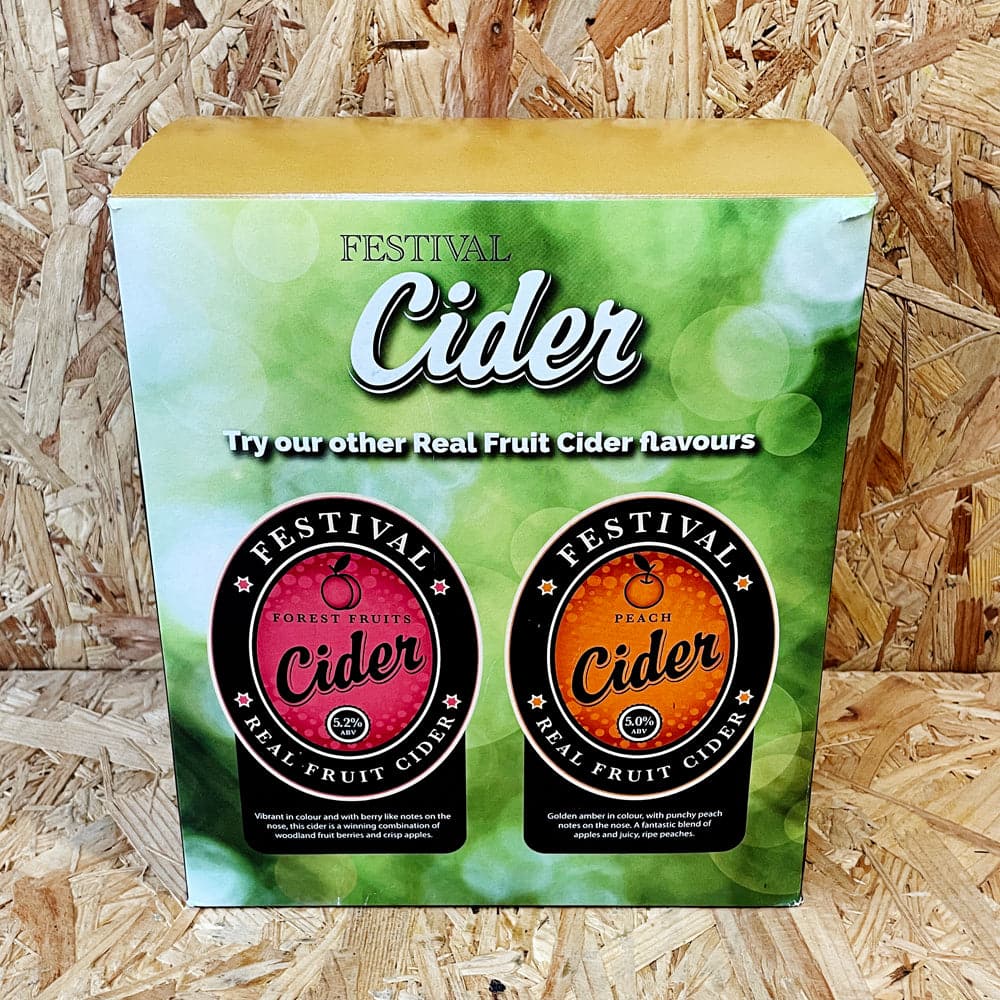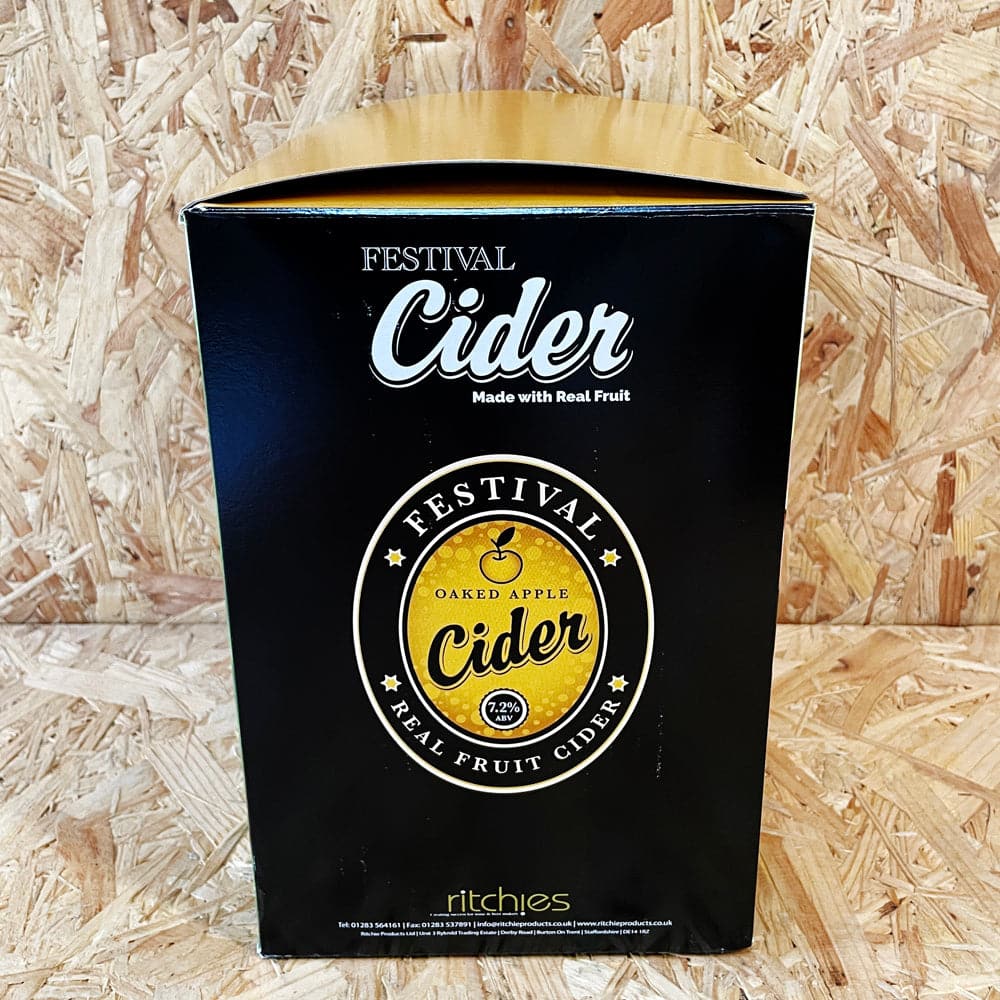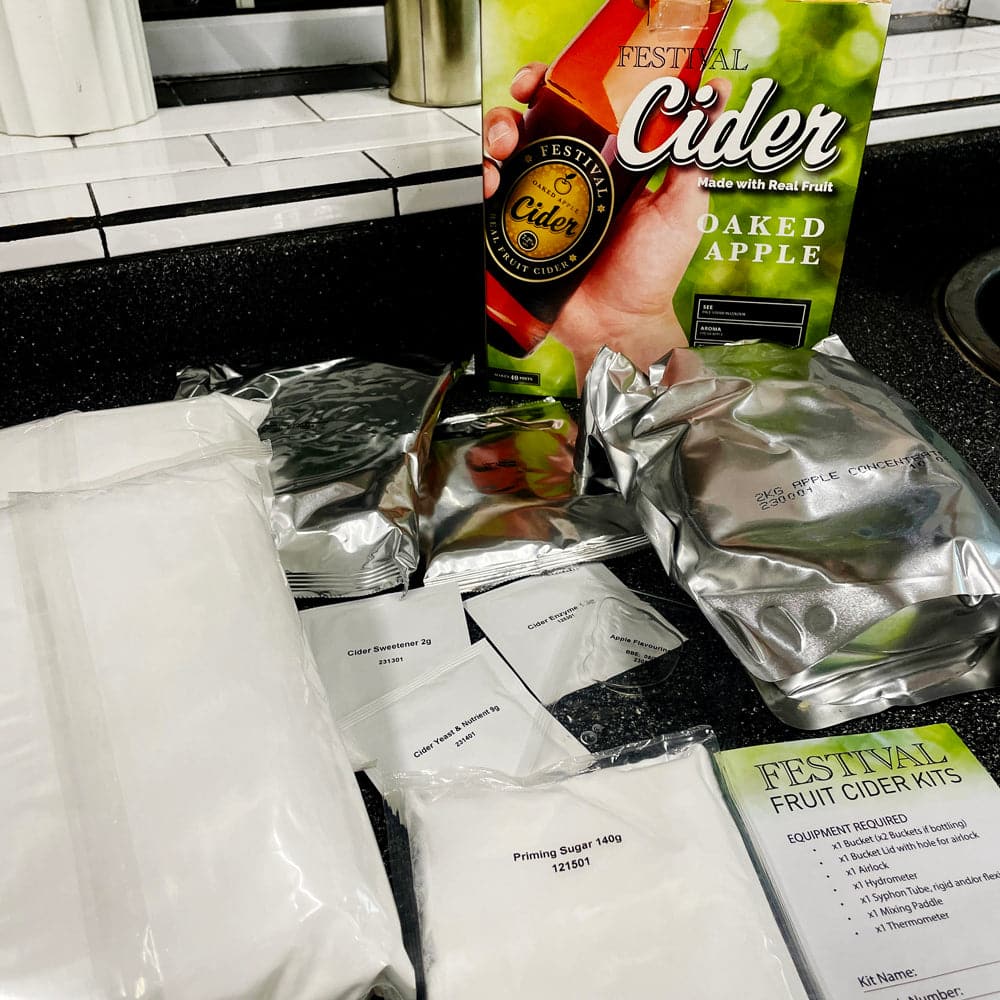 Festival Ales - Oaked Apple Cider - 40 Pint Homebrew Cider Kit
Add this item to your cart and then use our handy Shipping Calculator on the basket page to calculate your delivery charge.
Delivery to UK addresses starts at just £1.50 and orders over £70 are eligible for free UK delivery*
The Festival Oaked Apple Cider homebrew kit makes 40 pints of amazing quality, fresh homebrew cider.
The Festival Oaked Apple homebrew cider kit comes with a lot of apple juice concentrate and a large packet of dried fruits including apple, raisins, rosehips, rowan berries and a packet of oak chips.  All these ingredients make a fantastic tasting cider, full of apple flavours with a good amount of tannin and a gentle natural sweetness.
In the box you will find 2 big bags of sugar which will push the ABV to its full at 7.2%.  If this is too strong for you, then only add 1 large bag of sugar and the finished ABV will be around 5%.
In the box, you will also find a sachet of sweetener which you can add if you would like a really sweet cider.  Remember you don't need to add all of it, just add it to taste.
You will also find a sachet of apple flavouring.  In our opinion this sachet is not needed as this cider already has lots and lots of apple flavour, but if you want more of an apple hit, then again, you don't have to add the whole sachet, just add enough to suit your taste.
With a finishing strength of 7.2%, the Festival Oaked Apple cider is one hell of a kit that packs a punch in flavour and strength! With the addition of dried apple, raisins, rowanberries and rosehip this home made cider is packed full of amazing flavours and character.
Could this be the BEST homebrew cider kit on the market?