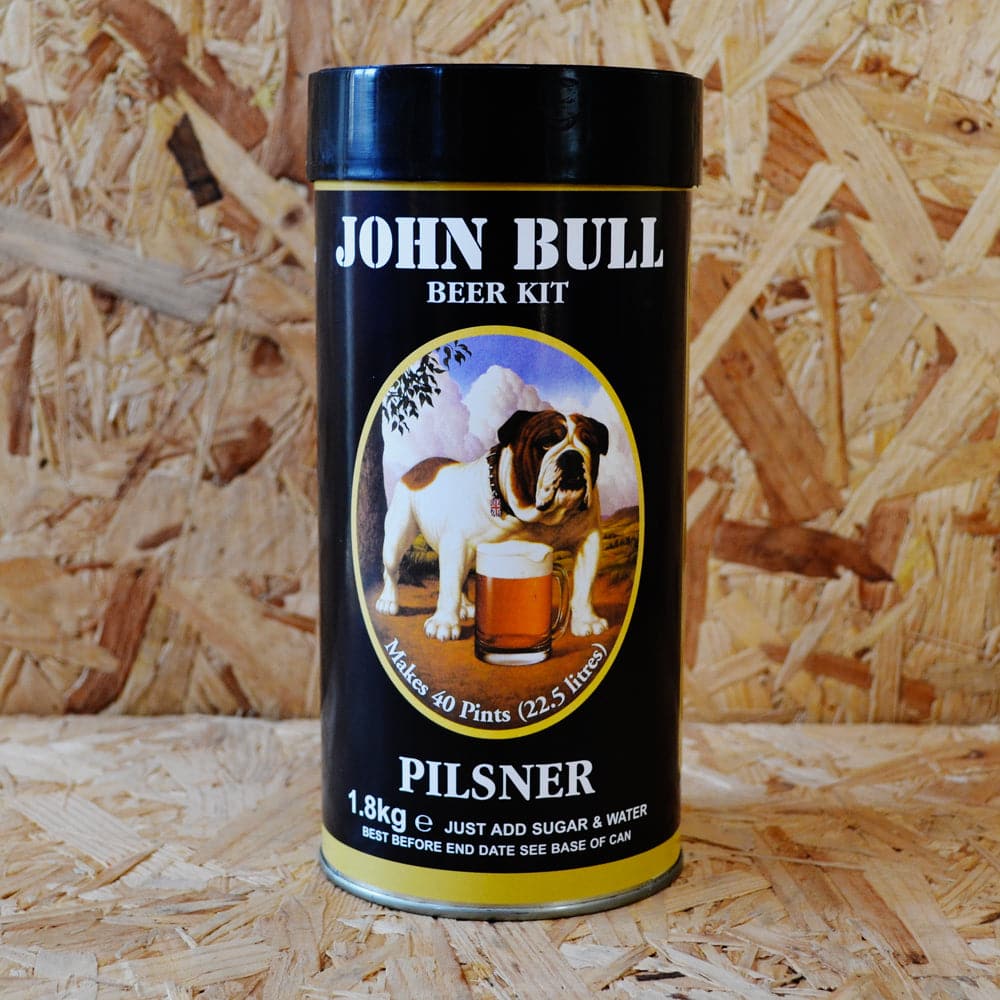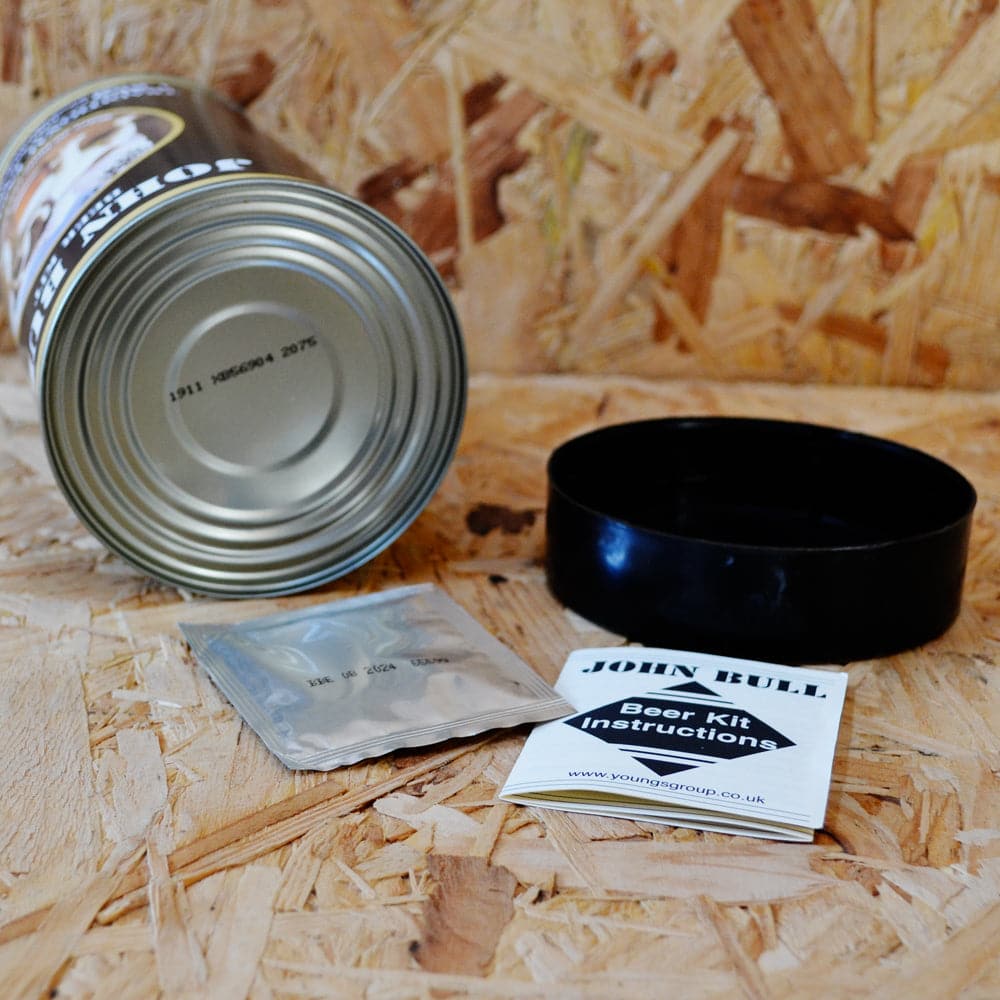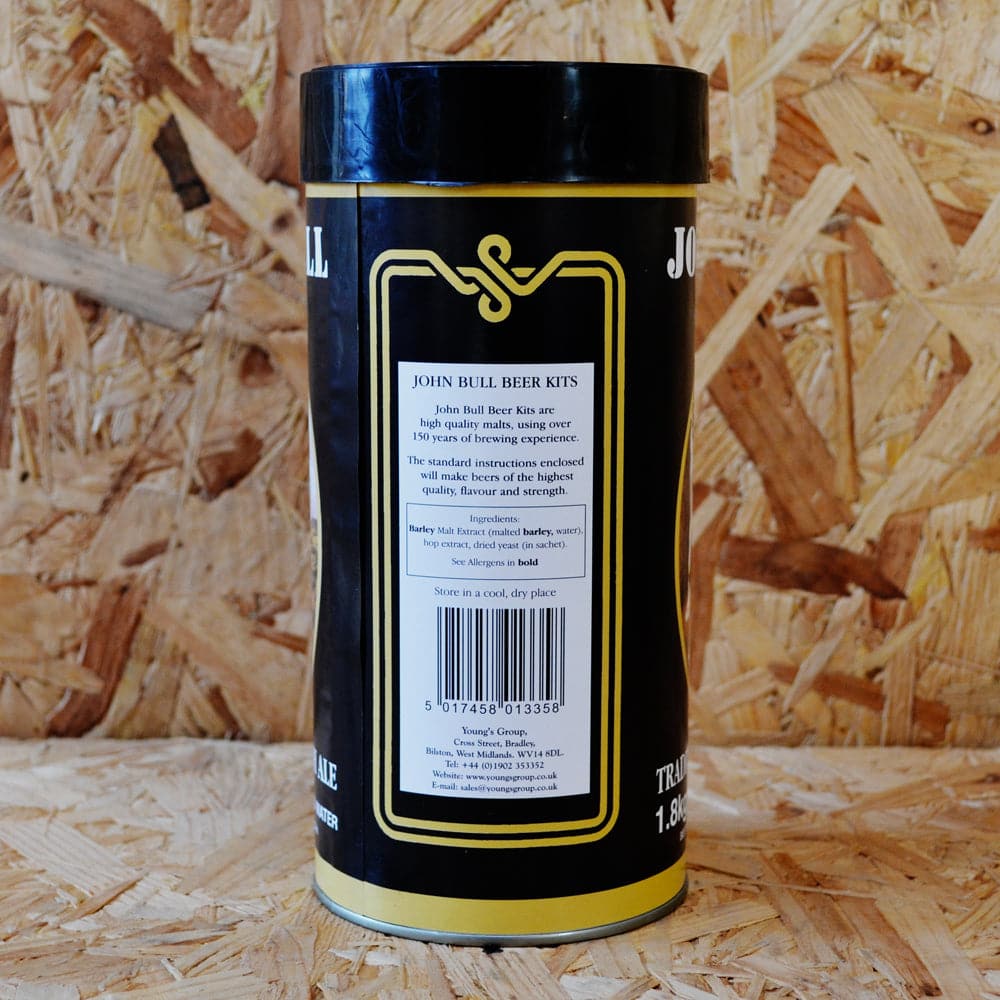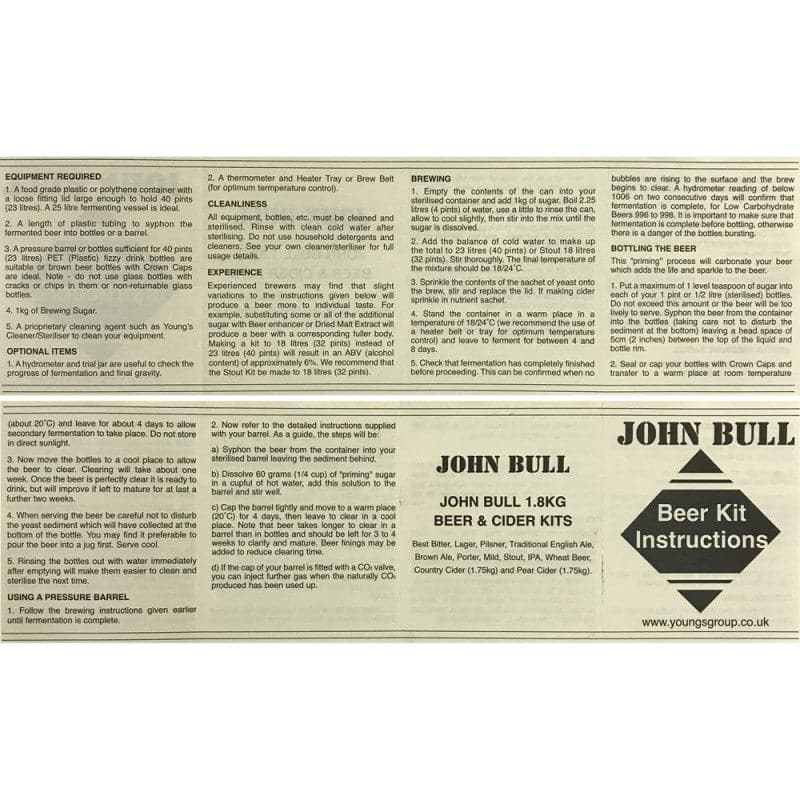 John Bull - Pilsner - 40 Pint Lager Beer Kit
Add this item to your cart and then use our handy Shipping Calculator on the basket page to calculate your delivery charge.
Delivery to UK addresses starts at just £1.50 and orders over £70 are eligible for free UK delivery*
Make 40 pints of European style pils lager with the John Bull Pilsner lager beer kit.  A fantastic, easy to make pilsner style lager that tastes great and will have strength of around 5% abv. 
If you like your John Bull Pilsner a bit stronger then you can simply add less water to the fermentation process. Try adding just 32 pints instead of 40 for a stronger, fuller bodied brew. Making the stronger alternative will give you a homebrew lager at around the 6% abv mark.

Easy, step-by-step Instructions with details for both bottling and kegging means you'll have your John Bull Pilsner brewing away in no time.
After around 3-4 weeks your beer would be drinkable but leave it longer for a much better flavour and maturity. It would be good bottled with sugar or some Coopers Carbonation Drops so it can condition and become fizzy. When you pour it make sure it's ice cold!
This kit will also require one of the following:
a - 1kg of Brewing Sugar (supermarket sugar will work, but it will cause the finished beer to be sweet)
Or
b - 1kg of Beer Enhancer.  A mixture of brewing sugar and light spraymalt.  This will give the finished beer a good body and mouth feel.
Or
c - 1.2kg of Liquid Malt Extract.  This will give the best finished beer with a smooth body, full flavour and good head retention.
You will also need basic brewing equipment such as: a bucket; siphon; steriliser; thermometer & hydrometer to brew this John Bull ingredient kit.
Included in this kit:
Malt Extract - 1 Can
Brewing Yeast
Instructions